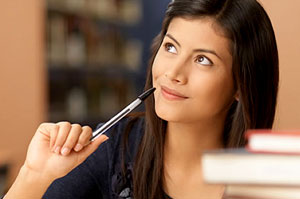 Each year, hundreds of thousands of UK university applicants go through the nerve-racking but nonetheless exciting process of choosing courses to apply for, preparing the required documents and personal statement, waiting for offers from respective institutions and picking the most suitable offer.
The Universities and Colleges Admissions Service (Ucas) shared with The Telegraph its top 10 questions about university application from the millions it answered in its interactive query search box over the past year:
What are the Ucas deadlines for applying?
For dentistry, medicine, veterinary science and veterinary medicine as well as all courses at the University of Oxford and the University of Cambridge, the deadline was 15 October. All other courses have a 15 January deadline except for some art and design courses which are given a 24 March deadline. The final day of submission is 30 June. Applications received after this date will automatically go to Clearing.
Which universities offer the course I'm interested in?
There are two ways to know: On the Ucas website, use the 'Course Search' feature. The Telegraph also has the 'University Course Finder' for the same purpose. Smartphone users can also download the Telegraph's free 'Uni Finder' app.
How should I end my personal statement?
Ideally, with a positive statement. This could talk about your interest in the course or how a university education will benefit you. However you choose to write your personal statement, remember that your aim is to impress the university admissions committee.
How many Ucas Tariff points does my qualification have?
Find your qualification on the Ucas Tariff tables to check if it makes you eligible for Tariff points. Check the grade you have achieved and how many points are given at the level you have completed. If your qualification does not earn you Tariff points, you may talk to your prospective university if they will consider making you a grades-based offer instead.
Can I apply late?
You can try, but after the 30 June deadline institutions are no longer obligated to consider you. Check your prospective choices' policy on late applications first if you plan to apply beyond the deadline.
Can my personal statement be more than 4000 characters?
No. This limit already includes lines and spaces. The personal statement also cannot exceed 47 lines.
What is the Ucas Tariff and how do I work out my Ucas points?
It is a points system that quantifies your achievements in a numerical format for entry to higher education. It provides a comparison of different qualifications and also compares applicants with different types and volumes of achievement.
Why haven't I received my letter?
If your return address is within the UK, the letter can take up to a week before you receive it via post following the relevant change to your application. Letters being sent outside the UK could take up to three weeks.
Can I substitute a university choice?
Yes, within seven days from the printed date appearing on your original Ucas welcome letter. Use 'Track' on the Ucas website to go to the 'choice details' page, go to the choice you want to change and select 'substitute choice' to change the university or college details. You can only make one change to each choice.
How do I start using Apply?
Go to the Ucas website and click on 'Apply' in the first column of the Home page. On the next page, click 'Register/Log in to use Apply'. The first column of this page offers advice on the application process. There is also a clickable box on the page which plays an application video guide.
Essay Writer wishes you the best of luck in this important phase of your life! As you encounter challenges when you apply for university, you will realise later on when you reap the benefits of a degree that it is worth the expense and effort.