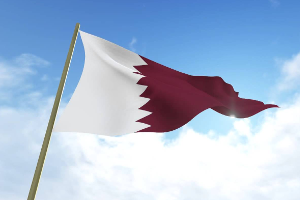 Have you heard about the diplomatic crisis that Qatar has been facing this month? On 5th June, several Arab countries announced that they would sever diplomatic and trade ties with Qatar. The split of relations prompted the withdrawal of ambassadors, and the imposing of trade and travel bans.
Effects of Qatar Crisis
Saudi Arabia, the United Arab Emirates, Egypt, and Bahrain were the first Arab counties to cut ties. They accused the tiny nation of funding Islamic State, Al-Qaeda and other terrorists. Qatar has denied the allegations even stating that it has helped the USA in its efforts to combat terrorism. In addition, the countries criticised Qatar-owned news organisation Al Jazeera and the bilateral Qatar-Iran relations. More Arab countries have either cut or downgraded ties with Qatar recently. The United Nations, together with various countries that included the United Kingdom called for the resolution of the diplomatic crisis through dialogue.
Qatar heavily relies on the Gulf Arab neighbours for its food. Because of the crisis, it is in negotiations with Iran and Turkey to secure food and water supplies. Qatar Airways operations have also been disrupted, affecting a total of 18 destinations in the region. The airline was also forced to close its offices in Saudi Arabia and the UAE.
Experts say that the diplomatic crisis in the Gulf is not expected to ease up anytime soon. In fact, the UAE has ordered its banks to stop dealing with major lenders in Qatar. According to a Reuters report, the crisis has already affected the supply of dollars because shipments have been blocked from the UAE.
Qatar has recognised the calls for dialogue. However, it has demanded for neighbouring states to lift the blockade before taking part in any negotiations. Arab Foreign Minister Sheikh Mohammed bin Abdulrahman Al-Thani has told the media that isolating Qatar was "an act of aggression." He added: "We have to make it very clear for everyone, negotiations must be done in a civilised way." "It should have a solid basis and not under pressure or under blockade."
What can you say about this issue in the Middle East? If you are to required write an essay or report about this topic, we can definitely help you. Please do not hesitate to contact us as we have experts in numerous subjects on standby. You may fill up the order form to get started.