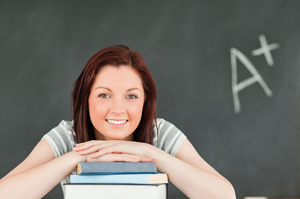 Following the recent drop in UK university applications, students with top grades who do proceed to apply this September through UCAS stand to gain from the Clearing period beginning August 16—the A-level results day—until August 31.
This comes as a result of the government's decision to lift restrictions on the number of students universities can take for those achieving AAB A-level grades or higher (or its equivalent qualifications). Previously, higher education institutions were required to place a limit on the number of students they can admit. With this recent development, the cap will not apply to students gaining AAB grades or better. This means that high achieving students will have greater options for their university courses.
The Department for Business, Innovation and Skills says that this change to university admission limits can benefit up to 85,000 students this year. There are proposals to take this a step further as next year the government is looking to also remove the limit on students achieving ABB+ A-levels (or equivalent qualifications).
Students who achieve grades higher than expected can also benefit from Adjustment. This process gives an opportunity for students who have decided against applying for a course at a particular university because they thought they couldn't make the required grades to try to pursue their application following higher than expected results for their Conditional Firm (CF) offer. Adjustment is a separate process from Clearing but runs simultaneous to it.
However, there is the possibility that not all universities will be willing to admit additional undergraduate students as their decision will depend on whether they have sufficient facilities to accommodate more students, according to UCAS Director of Customer Operations Andrea Robertson in an article on The Telegraph.