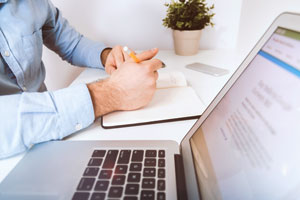 Do you have academic writing assignments that you just couldn't seem to finish because you are swamped with exams, reports, projects, and non-academic activities? Good thing uni students get to have a spring half midterm break. Students will benefit from this short vacation as they try to get their much-needed R & R. However, this is also a great time to get some writing done when you are not busy with schoolwork. Likewise, once classes resume, you have less things to worry about.
Academic Writing Tips During Midterm Break
With decades' worth of academic writing experience, we at Essay Writer know what tutors generally want. Here are some helpful tips to get you moving and finally finishing your academic writing projects.
Before starting anything, make sure you understand the assignment. If you don't, you will be wasting your time and effort writing something that is completely wrong. Don't be afraid to ask your tutor and peers if something is unclear.
Do a lot of research. Hit the library and don't heavily rely on online sources because academic writing requires a great deal of research. Since literature will be the backbone of your essay or research paper, gather books, published reports and informative papers on your topic. Remember that you have to include supporting evidence in your academic paper.
Make an outline to organise your thoughts. An outline will allow you to draft your paper and see its overall structure. You can start by having an introduction, a body and a conclusion.
Write your paper in a way that you express your ideas clearly, strongly and appropriately. In order to do so, allocate enough time for actual paper writing. You can't possibly write a quality piece of work in just one night. While writing, focus on facts rather than your opinion because academic writing should inform an audience.
Proofread and edit away. An important aspect that students tend to overlook is leaving time to check for spelling, grammar, sentence structure, content, and overall coherence. After reading your paper numerous times, ask other people to proofread for you. Another set of eyes will be very helpful because it is natural to miss out errors when you have already stared at your work for days.
Using Essay Writer Academic Services While On Midterm Break
If you are having difficulty in writing your academic writing assignments this half midterm break, we will be happy to help you. Essay Writer is a reliable company that students turn to when they need assistance in academic writing. We offer high quality custom writing services for undergraduate, masters and PhD levels.
We have an extensive database of writers in various fields of expertise because we do recognise that subject-specific essays, reports, courseworks, and dissertations would require first-hand knowledge and experience. Above all, we make sure that all works are original and plagiarism-free.
Allow us to help lessen your workload when classes resume by taking care of your academic writing projects today. Simply fill out the order form with your exact requirements so we can get started.