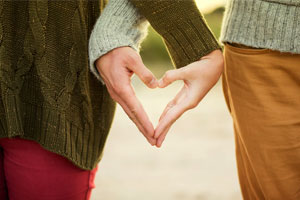 A lot of people tend to get carried away during Valentine's Day. Some go overboard with showering their significant others with lavish gifts like flowers, chocolates, teddy bears, balloons and jewelry. For those who are single, they often feel pressured or show their disdain that they don't have anybody to share this day with.
Although Valentine's Day is referred as the lovers' holiday and is usually linked to romantic love, everyone is free to express different kinds of love on this day. Like there are various types of love, there are also a myriad of ways to celebrate this day.
What to Do on Valentine's Day
Are you bored with the usual candle-lit dinners during Valentine's Day? We have put together a list of other things that not only couples would enjoy. If you are single or you and your special someone would like to go on group dates with friends or celebrate with the rest of the family, read this.
Here are some fun things to do on Valentine's Day, regardless if you have a special someone or not:
Have a cook fest
Stay in and skip the crowded fancy restaurants this Valentine's Day and prepare your own meals. Now is the time to showcase your specialty or newly learned dish to your special someone. Likewise, it would be a fun and cheaper bonding time with family and friends to have a cook fest. Another fun alternative is having a couple or group cooking class.
Volunteer
Make the less fortunate, the elderly and even unwanted animals happy this Valentine's Day by spending time with them. There are actually a lot of worthwhile things you can do like volunteering in a soup kitchen, children hospitals, animal shelters, and others.
Go on a road trip
Hit the road and have one of the best trips of you life. Make a plan so you know where to go but don't be rigid about it. You can never tell the situation of the road, unplanned stopovers and the challenges you will face, which are all part of the adventure. Set the mood by having a feel-good music playlist. Don't forget to take with you a cool box stuffed with lots of snacks and drinks. Of course, take lots of photos of the trip.
Have a spa day
Valentine's Day is a great time to relax and de-stress. Time to give your body and mind some lovin'. Get massages together and spend time at the pool after.
Hit the Karaoke Bar
Unleash the singer in you and belt out your favourite songs. Happily in love? Sing! Resentfully single? Sing! No matter how great or terrible of a singer your companion is, hitting the Karaoke bar will surely put a smile on your face this Valentine's Day.
However you wish to spend Valentine's Day, even staying at home and having a simple dinner, we hope that it is something that will make you happy. May all our hearts be filled with love.