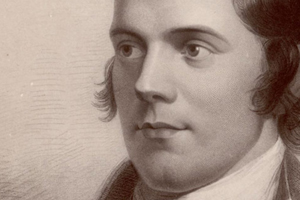 Is your best haggis recipe ready for Burns Night? Scotland and Scots all over the world remember the life of their national poet Robert Burns today, 25th January. This will mark his 258th birthday.
Why and How Burns Night is Celebrated
Burns Night commemorates the Scottish poet's life and works with Burns Supper as the centre of festivities. It began when his friends celebrated his career on the day of his death, 21st June 1901. It became an annual nationwide event and people started celebrating it on his birthday instead. He is known for different names and epithets such as Rabbie, Robbie, Bard of Ayrshire and Ploughman Poet. He wrote his poets and lyrics in both Scots and English so they were accessible to international audiences. He is considered as the man behind the Romantic movement and regarded as the source inspiration for liberalism and socialism.
A Burns Supper is composed of the Scottish traditional dishes that highlight the haggis, served with free-flowing whisky and ale. People then recite Burn's poetry, specifically the Address to a Haggis. Celebrations also include pipers for two purposes: to greet the guests and play when the haggis is served. Gatherings can be formal or informal. During the piping of the haggis, a piper leads the way to the table as the food is laid down. Robbie Burns Medley, A Man's A Man for A' That, or The Star O' Robbie Burns are often played.
Burns Night 2017 Venues
If you do not intend to celebrate Burns night at home, there are a lot of venues worth the visit. Check out some of the Burns events across the UK this year:
20th – 28th January, Robert Burns Night at Ghillie Dhu in Edinburgh
20th – 29th January, Big Burns Supper at Eskdale House Crichton Business Park, Dumfries
24th & 25th January, Supper with Burns at Scottish Storytelling Centre in Edinburgh
24th & 25th January, A Burns Night Murder at Strathpeffer Pavilion in Strathpeffer
24th & 25th January, Rabbie: A Burns Night Spectacular at Edinburgh Festival Theatre, Edinburgh
25th January, The Burns Supper at Burns Cottage, Alloway Ayrshire
25th January, Burns Night at Hammersmith Town Hall, Glasgow
25th – 29th January, Allway 1759 at Alloway Ayrshire
27th January, Burns Night Ceilidh at Sage, Gateshead, Tyne and Wear
27th January, Burns Night at Stadium of Light, Sunderland
27th & 28th January; 3rd & 4th February, Burns Night London at Hammersmith Town Hall, London
28th January, Pert Burns Annual Dinner at the Salutation Hotel, Perth
May you and your family have a fun and entertaining Burns Night celebration! If you have a writing assignment about Robert Burns or other influential individuals, please do not hesitate to contact us. We will be happy to assist you in submitting a high quality piece of work. Please fill out the order form to get started.