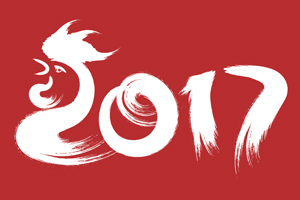 Chinese communities around the globe are the busiest this time of year for their most important holiday. 28th January marks the start of joyous festivities in welcoming New Year 2007. They will bid good bye to the year of the monkey and welcome the year of the rooster. Celebrations will conclude on 2nd February.
Around one-sixth of the world will celebrate Chinese New Year especially in countries with vast Chinese populations. These include Thailand, Malaysia, Taiwan, and Singapore. On the other hand, London and San Francisco are known to hold the biggest celebrations outside Asia.
Chinese New Year and Year of the Rooster
There are plenty of rituals and superstitions associated with Chinese New Year, also called Spring Festival or Lunar New Year. Most of them are for warding off evil spirits and receiving good luck. This is why cleaning homes on the 20th day of the second lunar month before the New Year is important. The lighting of firecrackers and fireworks is also believed to drive away evil spirits, especially the monster Nian. Red is such significant colour in Chinese culture. People also dress in red clothing to start their year in good providence. Houses are decorated with cut-outs, banners, lanterns, and paintings. Children receive red envelopes with money and well-wishes, which they tuck under their pillow when they sleep.
2017 is the year of the rooster, which is the 10th among the 12 Chinese animal zodiacs. Those who were also born in 1921, 1933, 1945, 1957, 1969, 1981, 1993, and 2005 are roosters. 2017, along with 1957, is specifically the year of the fire rooster. Fire roosters are believed to be trustworthy and responsible. They also have a great sense of timekeeping.
Chinese New Year Revelries in London
An estimated 700,000 people are expected to attend the Chinese New Year revelries in London, the biggest outside of Asia. This year's theme is "China: Today & Yesterday", celebrating Chinese cultures past and present.
On Sunday, 29th January, head out to Trafalgar Square, Chinatown and across the West End to watch the fun spectacles. A colourful parade featuring the largest lion and dragon dancers gathering, as well as handcrafted floats will commence at 10 am. It will be held at Charing Cross Road to Shaftesbury Avenue. The grand finale will be at Trafalgar Square with martial arts, traditional sounds and light show at 5:30 pm.
The London Eye will feature a New-Year themed lightshow every hour from 4 pm over the weekend. They have also prepared some "surprise and delight moments" for people to watch out for.
Essay Writer would like to wish all our Chinese friends a Xin Nian Kuai Le or San Nin Faai Lok! May you and your family have a healthy and prosperous year ahead.