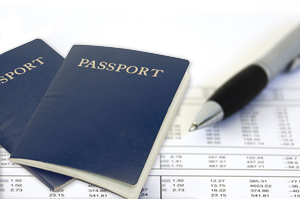 A cross-party group of MPs released a report earlier this week saying that foreign students should be exempted from wider targets on immigration, which the UK government introduced to stop the influx of people who apply for student visas as a front to live and work in Britain. This will make it possible for the government to achieve its goal of reducing net migration numbers to the tens of thousands by 2015.
The report states that the aim at reducing the net migration numbers "cannot be achieved without drastically reducing the number of people who come to study in Britain." Doing so would likely damage a strong contributor to the economy as well as the cultural diversity of universities, hence the proposal to remove students from the net migration figures.
In a story on the Times Higher Education, the report says it is "important" for the UK not to "fall behind its international competitors" in the higher education market by making itself less attractive to foreign students.
In May, a group composed of 68 senior education experts wrote a letter to Prime Minister David Cameron urging the government to reclassify foreign students applying for a visa to study in the UK so they do not fall within the migration targets. On 8 July it was reported in The Sunday Times that the prime minister was considering this move.
A further recommendation from the report is that in order for the public to maintain its confidence in the immigration system, there will be compulsory face-to-face interviews for all foreign student visa applicants "where it is practical and appropriate to do so". So-called "bogus" colleges would also be subjected to "unannounced, robust and thorough" inspections.