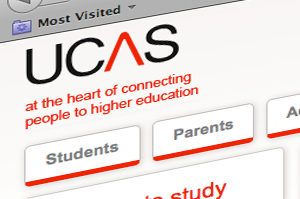 Applying to university through UCAS is a process involving many detailed steps. The deadline for the submission of applications, January 15, is through. The cycle is now where applicants receive offers and reply to them. It is important for university aspirants to know how to go about this step.
As early as this month, students who have applied for university through UCAS will start receiving offers. Those who have not yet received any still have until May 9 to wait, especially those who handed their applications in towards the application submission deadline. After this, each applicant will give their replies to the offers. The deadline for this is unique to each student. Such date will be based on the date when the last offer is received by the applicant.
Replying to offers is required so that an applicant can proceed to the next step of the university application. One needs to give specific decisions on the offers. For applicants who will not receive any offer despite giving five choices in their application, they can still apply for one more course using the Extra route.
Offers
The turn of universities and colleges to evaluate student applications have passed. Their admission staffs are now starting to hand out decisions. Aspirants to university will receive either an unconditional offer or a conditional one. The unconditional offer is given to applicants who have met all the academic requirements for a course they have chosen. If you receive one, you are already accepted. However, they still reserve the right to receive proof of your qualifications. On the other hand, if you receive a conditional offer, you will still be accepted but you need to meet certain conditions, among other reasons, because of the result of your examinations. The applicant must give a reply for each offer.
Replies
Applicants should reply to offers with a firm acceptance, an insurance acceptance or a decline. The firm acceptance is an applicant's first choice; being such, it should be only one from among the offers received. If the applicant gives the firm acceptance to a conditional offer, he or she has the option of accepting one more offer with an insurance acceptance. The insurance choice serves as a Plan B if ever you will not be able to satisfy the conditions of your firm choice it being a conditional offer. However, if your insurance choice is also a conditional offer, you still have to meet its conditions so that you will be accepted.
You are not obliged to have an insurance acceptance. If after having made a firm acceptance, you are no longer convinced that you really like the remaining offers, you can skip making an insurance choice. However, you should think carefully before making such decision. There's no harm in having an insurance acceptance which you are not sold out on. While you are not obliged to make an insurance choice, what you are obliged to do is to decline all offers which you do not accept. You can even decline every offer if you do not want them. Doing so will make you eligible for Extra or Clearing, depending on your situation.