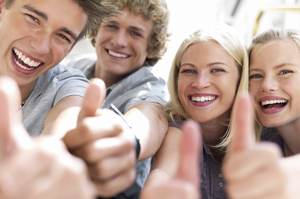 Being a top student certainly has its advantages, including better chances for receiving an offer at their preferred courses and universities.
Starting this autumn, universities will be free to admit as many students with A-level grades of ABB or higher as they wish. This will create an opportunity for teenagers with top A-level grades to receive more offers from prestigious universities. This follows last year's move giving institutions the liberty to recruit as many AAB students as they want.
Meanwhile, the intake of students with lower grades has a cap and these students will have fewer options this year.
According to the Higher Education Funding Council for England (Hefce), the office that distributes government funds to universities, around 115,000 students are expected to achieve top grades this year.
Lifting the cap on the number of students with higher grades that can be admitted will mean that universities will compete to recruit the brightest students. Bahram Bekhradnia, director of the Higher Education Policy Institute said students are offered generous scholarships in many cases to encourage enrollment.
Dr Wendy Piatt, director general of the Russell Group which represents top UK universities for teaching and research, welcomed the development. She said: "The government is right to lower the grade threshold at which universities can offer unrestricted places from AAB to ABB this year, which is something we have consistently argued for.
"This is a sensible move which should allow more well-qualified students greater freedom to gain a place on one of their preferred courses."
Hefce will announce later this week that it has allocated £4.47bn for English colleges and universities in 2013-14. Of this amount, £2.3bn is intended for teaching, which is lower compared to £3.2bn given last year.
The new funding system reduces government subsidy as the rest of the required funds will be filled by tuition fee income. Universities are now allowed to charge a maximum of £9,000 in tuition fees. A further 5,000 places are being given to universities that ask for lower than the maximum £9,000 tuition fees.
What is your opinion on the recent development of giving universities greater freedom to enroll the top students they want to admit? How do you think this will affect the student population at universities? Feel free to share your opinion and participate in an engaging discussion on the topic by giving a comment below.