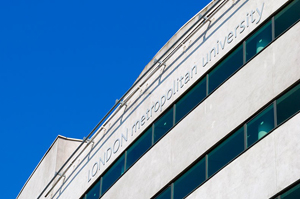 In a decision that sparked widespread reaction across many sectors concerned with higher education, the UK Border Agency (UKBA) had the London Metropolitan University's licence to teach and recruit students from outside the EU revoked. This directly affects around 2,700 international students who are already studying at the university or planning to go there, with more than 2,000 facing deportation.
The UKBA justified the decision saying the university "failed to address serious and systemic failings" in three areas: a quarter of the affected students did not have secure permission to remain in the country; a significant number did not reach mandatory English levels; and there was no proof that half of students checked were actually turning up for classes. These areas of concern have been identified six months ago.
Affected London Metropolitan University students who are already on courses and with valid visas are given 60 days to register for another course at another institution. Failure to do so will cause them to be "administratively removed" if they do not leave voluntarily. The 60-day deadline starts when the students receive the notice from the UKBA. These will be sent out on 1 October, effectively extending the leeway to three months.
An existing student without the proper documents to remain in the country does not get the 60-day notice. As for students who were already scheduled to study with what had been until Wednesday valid visas will now find them cancelled. These students will be refused entry to the UK should they attempt to travel using these visas.
Universities UK says in a report that tightening visa rules will be detrimental to the ability of UK universities to recruit legitimate potential foreign students, which contribute around £5bn a year to the economy. The National Union of Students (NUS) and academics' union UCU also support this view.
Universities Minister David Willets has already created a task force, which includes the UKBA and the NUS, to assist international students affected by the decision.