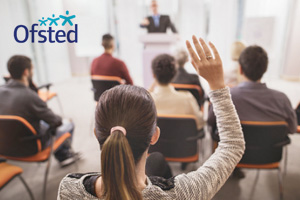 UK's educational standards inspector wants schools to prepare their pupils for the work world. The Office for Standards in Education (Ofsted) says that they will judge institutions based on their emphasis on careers education. Ofsted, Children's Services and Skills, is a non-ministerial branch of the government that inspects various educational institutions. This includes state schools and a few independent schools, as well as childcare, adoption and fostering organisations. It is also involved with initial teacher training, and standardises early years and children's social care services. It reports to the Parliament through the Department for Education.
Ofsted: "Chaotic Careers Education harms economy"
Ofsted reviewed 40 schools in England and inspectors found out that only four presented an effective approach in careers education. In addition, only 10 percent of schools were doing enterprise education correctly. The inadequate coordination between schools and businesses, and the lack of primary government strategy left the young unready for work. In fact, the lack of coordination prompted some business leaders to describe it as chaotic.
Chief inspector Sir Michael Wilshaw said that UK's post-Brexit success depends on utilising local talent. Chaotic careers education could cause a failure in the nation's economic prosperity in the future. The agency's report also wants the government to work towards promoting enterprise education. It also wants to include "the promotion of economic and business understanding and financial capability."
Ofsted recommendations
Due to the results of the aforementioned inspections, the agency tasks its inspectors to be more attentive. They should ensure their judgments greatly consider the effective initiatives of schools to prepare pupils for work and self-employment.
They added that the government should also reexamine Lord Young's 2014 recommendations report, which importantly underscores work-related learning in schools. Young believes that small start-ups and pupils need to learn self-reliance to flourish in this new economic situation. Students from various backgrounds should have access to education that prepares them for the next step of their lives. It does not matter if they want to further their education, join the work force or start their own business. Schools need to provide young minds practical skills that would help them succeed outside the confines of their classroom.
What do you think of Ofsted's stand on careers education? If you are required to write a paper about education or other topics, please do not hesitate to contact us. Feel free to check out the numerous academic writing services that Essay Writer offers. If you are ready to order, please fill out the order form.