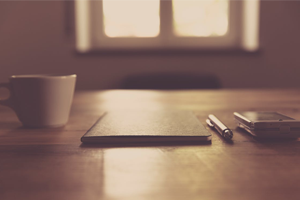 Are you a fan of poetry? If you are, you will be happy to know that today, 28th September is National Poetry Day. With the theme Freedom, this year's celebration promises exciting elements as organisers have worked closely with BBC and Hull City of Culture. According to them, it will ensure "more are involved closely in enjoying, discovering and sharing poetry, all year round." Last year's theme was Messages, where various resources for primary and secondary schools were produced. In cooperation with Macmillan Children's Books, poetry ambassadors made an eBook that compiled the best Messages-themed poems.
National Poetry Day is a poetry campaign celebrated in the UK, which was founded by William Sieghard in 1994. The objectives were to promote poetry, and inspire people to appreciate and share poems. It is coordinated by the charitable institution Forward Arts Foundation that aims to "celebrate excellence in poetry and increase its audience." It always falls on a Thursday, either in late September or early October. This campaign has reached and involved millions of people in the country through broadcasts, live events and classroom activities. It is also supported by Arts Council England and the Royal Mail, together with various literary and cultural groups. Educational institutions, booksellers, publishers, and libraries also support it.
National Poetry Day Participation
National Poetry Day encourages the participation of individuals, groups and institutions, specifically organising poetry events and gatherings. Any public event may be listed on the events page of the official National Poetry Day website. Organisers may charge fees for their events as long as they declare it on the page.
Apart from organising and joining events, there are various means to be involved. Can't go out to join poetry events? Reading and appreciating poetry by yourself or with a friend is also counted! Another simple way to show participation is posting your favourite lines of poetry on social media and using #nationalpoetryday.
Launching of a New Project on National Poetry Day
In time for National Poetry Day, the National Poetry Library of Southbank Centre has launched the Endangered Poetry Project. This is a challenging endeavour to collect and preserve poems written in endangered languages. The library has sought the help of Head of the Endangered Languages Archive Dr. Mandana Seyfeddinipur and translator-in-residence Stephen Watts. Four internationally renowned poets have been commissioned to write new poems in languages under threat.
UNESCO reports that half of the 7,000 languages in the world are under threat of extinction. Languages are disappearing at a fast rate of one every two weeks. The organisation estimates that half of the current languages will vanish by the end of the century.
The National Poetry Library gives importance to seizing this poetic activity for the sake of future generations. The public is requested to submit written and audio formats of famous poems in
an endangered language. They will be archived accordingly to be able to preserve at least one poem in each language.
If you have a writing project about this topic or other subjects, please feel free to get in touch with us. Essay Writer is an established academic writing service provider in the UK that has assisted thousands of students.