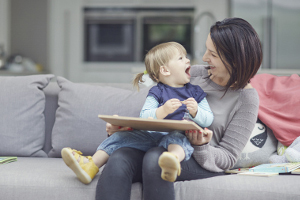 Every parent wants the best for their kids. Raising children in this day and age can be more overwhelming considering societal expectations. Adding to the pressure is the fear of being able to raise healthy, well-rounded and smart kids. Can they excel at school and grow up as successful individuals? How would you feel if you were told that you there is a sure way to raise brilliant kids? According to experts, the current parenting culture is not the best way to raise kids and Science can actually help.
Becoming Brilliant: What Science Tells Us About Raising Successful Children
Wouldn't it be easier for parents if there is an ultimate fail-proof guide on how to raise the kids? This may not be the case as there is no one-size-fits-all solution in parenting. However, two professors believe that Science can help parents in cultivating the skills to raise successful people.
Professors Kathy Hirsh-Pasek and Roberta Golinkoff co-authored the book Becoming Brilliant: What Science Tells Us About Raising Successful Children. The former is a professor at Temple University and the latter is a professor from the University of Delaware. They are both renowned developmental psychologists.
Hirsh-Pasek told National Public Radio (NPR): "We're training kids to do what computers do, which is spit back facts. And computers are always going to be better than human beings at that." She added that the whole definition of success in and out of school should be changed. Children need to be "better at is being social, navigating relationships, and being citizens in a community."
According to Golinkoff, parents worry about their children's futures. They are often led to believe that they need to score at the top levels on some tests. He added: "the irony is, kids could score at the top and still not succeed at finding great employment or becoming a great person."
Brilliant Kids Based on Science
Basing on the Science of learning and development, the two believe children should be assessed in the six Cs. These are collaboration, communication, content, critical thinking, creative innovation, and confidence. It should be in this particular order as well.
Importance of the six Cs in raising successful children:
Collaboration plays a crucial role both at home and in the classroom. It teaches children to deal with others.
Communication comes next and it includes speaking, writing, reading, and listening. The authors emphasise that you cannot communicate if you have no one to communicate with.
Content is built on understanding communication, may it be language or reading. Kids should learn the skill which content to select from the masses of communication.
Critical thinking allows you to decide what do with that content.
Creative innovation is mastering something and being able to make something new out of it.
Confidence is key in teaching children to take safe risks.
Indeed, in this modern world filled with gadgets, it is necessary for parents to supplement what their kids learn in school. They also need to teach them the importance of learning to be socially active to be truly successful.