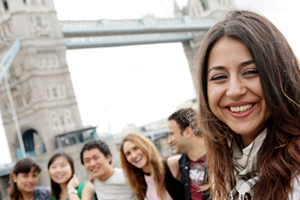 The number of European Union (EU) students applying to British universities makes up the biggest percentage rise. An 11% increase in only one year is the highest number on record. Most students have applied before the Brexit vote and many were determined to obtain a place while fees haven't changed. At this time, EU undergraduates have the same fees as home students, which are still £9,000 annually. Other non-EU international students pay 12,000 a year. These more costly fees are expected to apply to Europeans when Britain finally leaves the EU.
Fears of Unpaid Debts of EU Students
According to UCAS, there are currently 26,800 EU students placed at UK colleges and unis. As the number of EU students rise, the backlog of debt is set to increase as well. Professor of education Alan Smithers thinks that going to a UK uni is an attractive plan for EU students. The reason for this is that there is no upfront payment for uni tuition fees.
Education experts expressed their fears that student loans would not be paid after obtaining their degrees. EU students are given similar benefits as British students and it is hard to ensure they would pay their loans. In fact, a number of EU graduates have disappeared and left the UK without paying their loans. UK taxpayers are left to pay for their bills. Around 8,600 EU students are currently in debt after their graduation. To remedy this, they believe new repayment rules for those living abroad should be prioritised.
Cheapest UK Universities for International, Non EU Students
It is true that EU students get to enjoy lower tuition fees than other international students. However, there are a number of UK universities that offer lower tuition fees. TheCompleteUniversityGuide has released survey results revealing the UK schools and universities with the lowest fees for 2016-2017. Depending on the type of course, there are institutions offering under £9,000. This somehow shows that after the Brexit pushes through in the coming years, there are affordable options for non-EU students.
The cost of tuition fees varies by course and subject. Whether the course is classroom, clinically or laboratory based is also a determining factor. For classroom-based degrees, Bucks New University tops the list as it offers average undergrad fees of £9,500 per year. Leeds Becket University comes in at second with £9,700 and University of Bedfordshire is at third with £9,750. University of Bedfordshire, Royal Agricultural University and York St John University offer average fees of £10,000.
For classroom-based postgraduate degrees, the price range is wider for international students. Royal Veterinary College offers taught degrees for £8,925. Royal Central School of Speech and Drama, University of London offers a range of £5,724 to £19,890.
We at Essaywriter wish all international students the best of luck for academic 2016-2017. We advise you to keep on visiting our site for helpful information and tips, as well as the latest news. Please also feel free to browse through our academic writing services that would be really helpful in your future projects.