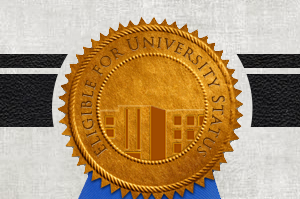 The government has recently introduced new rules that will define how the university title is used. Prior to this, institutions needed at least 4,000 students to be awarded a university status. With the change, this limit will be reduced to 1,000—thus doing away with an arbitrary piece of legislation that was keeping smaller institutions with excellent standards from using the title. This change is effective immediately.
According to The Information Daily, institutions will also have to meet the following criteria in order to be fully eligible as a university:
750 of their students must be studying for a degree
More than 55 per cent of the overall student body should be enrolled on HE programmes
They must have Taught Degree Awarding Powers
They must meet criteria on good governance
This change will affect 10 colleges which are already able to award degrees in specialist areas such as the arts, agriculture or teacher training. These are:
The Arts University College at Bournemouth
Royal Agricultural College
Bishop Grosseteste University College, Lincoln
Harper Adams University College
Leeds Trinity University College
Newman University College
University College Falmouth
St Mary's University College, Twickenham
University College Plymouth St Mark and St John
Norwich University College of the Arts
The Business Secretary Vince Cable supports these changes as they will continue to ensure the UK's "reputation for excellent teaching and research in the higher education sector".
Essay Writer helps students at all academic levels perform well in their studies by offering high quality academic writing services such as assignment writing services that students can use as a guide or an additional resource material.