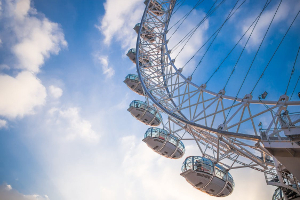 Today is the first Monday of August, which signifies the summer bank holiday in Scotland. England, Wales and Northern Ireland observe this holiday on the last Monday, which falls on the 28th August this year. If you are currently in Scotland, how are you celebrating the three-day holiday? Are you going to the beach or staying at home? If you have nothing to do in Scotland on this day, allow us to provide you with some interesting news topics.
Interesting News in Scotland
Here are two news topics in Scotland to pick your brain for summer bank holiday:
Brexit Threatens Scottish Cultural Festival

The Scottish Secretary for Culture, Tourism and External Affairs Fiona Hyslop fears Brexit is a threat to cultural festivals. She stressed the importance of cultural collaboration between European countries to Scotland's "open international cultural outlook." Membership of the European Union according to her is a fundamental part of this.

Only 6.1% of individuals in the creative industries come from non-EU countries. The cultural sector gained from the £59 million European funding from 2007 to 2016. Artists get to travel freely around EU countries and experience different cultures. She argued Brexit will now prevent European performers from experiencing Scotland's unique culture and world-leading festivals.  She will raise this issue during her speech at the Lorient Interceltic Festival 2017 in France.

Children Equal Protection Bill

The Law Society of Scotland has responded to a consultation on the proposed Children Bill (Equal Protection from Assault). It recommends proposals to change the law in order for children to have the same legal protection as adults. To be able to provide greater clarity on the law, the common law defence of reasonable chastisement should be removed. This basically means that interpreting "reasonableness" when it comes to a physical assault should be eliminated.

Society's Family Law Committee convener Morag Driscoll said international organisations have critisised Scots Law. He believes all forms of physical force against children should be made unlawful. He said: "The international legal community is clear that corporal punishment is not in keeping with the present day understanding of human rights." He added that Physical punishment of children is unlawful in 52 countries, vast majority of which are in the EU.
What can you say about the aforementioned news topics? If you have any type of writing project, please do allow us to assist you. Our hundreds of expert writers in various fields are on standby. All you have to do to get started is fill out the order form.