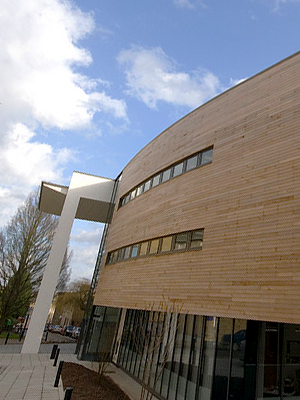 Dundee University, a Scottish Higher Education institution topped the list of universities providing the best experience of university life, according to the Times Higher Education (THE) student experience study. The survey asked more than 14,000 UK undergraduate students to rate the performance of their university in 21 categories including quality of life, lectures and accommodation. Below are the top 10 THE study universities:
Dundee
Loughborough
Sheffield
Oxford
Cambridge
East Anglia
Southampton
Aberystwyth
Glasgow
Leeds
Iain Kennedy, president of Dundee's Students' Association gave the following as some of the reasons students enjoy their stay at Dundee: the accommodation is either on campus or within a few minutes' walk; and the university has invested a lot in facilities over the past few years, which has made a very positive impact on student life.
Loughborough, which claimed the top spot last year, was rated the best for its student union and industry contacts. Oxford was voted to have the best quality staff and lectures, whilst the Royal Veterinary College was found to have the most improved student experience. Glasgow ranked ninth in overall best student experience which made it the second Scottish university to place in the top 10.
Student expectations for university life are rising in line with the increase in tuition fees, according to THE editor John Gill. The survey results are important as it may influence students' choice on which university to apply for this autumn, which is why Mr Gill hopes that, "This year's survey will help universities to raise their game, learn from the best and meet the challenges of higher expectations and greater 'consumer' demand."
Essay Writer contributes to further improve our students' university experience by providing referenced custom academic writing pieces, helping to ease pressure on students as they cope with the various demands of university study.