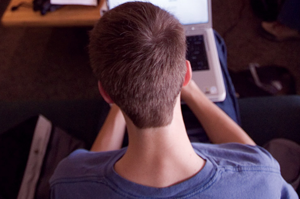 Four projects aimed towards teaching teamwork, discipline and leadership skills to underprivileged children and those expelled from mainstream schools have recently received government funding to develop a programme that will raise education standards among 'difficult' students. Former military serviceman will serve as facilitators.
Under the scheme, children will undergo one-to-one mentoring to address behavioural issues, participate in indoor and outdoor team-building exercises to build "discipline, leadership, teamwork and good behaviour" for primary school pupils who are set to begin secondary education. There will also be plans focusing on expelled pupils or those not in school, employment or training to prepare them to take on courses or work.
Four schemes will share the £2m government funding. These are Commando Joes' in Cheshire, Challenger Troop in Tunbridge Wells, Kent, SkillForce in Newcastle and Knowsley Skills Academy in Prescot, Merseyside.
The director of Commando Joes', Mike Hamilton says about the programme: "We hope to give many more pupils the opportunity to take advantage of the benefits, thus helping them to achieve an excellent education."
Education Secretary Michael Gove defends the move by saying that every child can gain from the values brought about by a military ethos. He said "Exclusion from school should never mean exclusion from education.
These projects are helping pupils in alternative provision reach their full potential and are helping to close the attainment gap."
The government also supports plans of military involvement in schools through a "Troops to Teachers" programme which will have soldiers who are leaving the armed forces to undergo retraining and be a teacher. It plans to put up a network of "service schools" in existing or new schools around England, especially in socially-deprived localities.