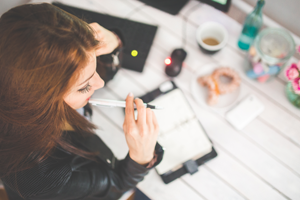 Some universities have started their revision week in preparation for their autumn finals. The first semester for Academic Year 2017-2018 is almost over. Now all you have to do is pass your final exams and you're set to enjoy your Christmas break. Better said than done, right? We at Essay Writer know how stressful this time can be but revision week is a big help so you can confidently take your exams.
While some students tend to procrastinate, it is best to start right away so you can avoid cramming, which can be a recipe for disaster. Studying to the last minute until you enter the classroom can sometimes backfire. You might find yourself forgetting all the important information because you had stayed up all night and drank too much coffee.
Tips to Use Your Revision Week Wisely
Now is definitely not the time to panic. Instead, compose yourself because you've got this! Allow us to give you some effective tips on how you can use your revision week wisely.
For starters, make sure you have a realistic schedule that allows you to allot some study time for all your subjects. You may have to spend more time on more challenging ones but you simply should not take for granted any subject no matter how easy you find it. Also check your exam timetable so you don't miss an exam.
Make sure to have the right environment to revise. Study in a designated area where there is a chair and a desk/table. Avoid studying on your bed as you might just get tempted to sleep, daydream or procrastinate. Plus, studies show that a good sitting position helps you concentrate.
Write summary notes and work on past papers. Simply reading your textbook for hours is boring and counterproductive. You may just find yourself reading the same lines without understanding any of them. Writing with the use of good old pen and paper boosts your memory since it helps you recall concepts efficiently and improves your ability to understand. Practicing on past papers is definitely helpful especially that some questions are simply restructured.
Take short breaks every hour. This means taking 10- to 20-minute breaks after an hour's worth of studying, reading and memorising, and not random breaks every few minutes. You have to build momentum and this should not be disrupted by too many breaks. While on a break, take this as an opportunity to reward yourself for your progress by having a delicious snack.
Study with and talk to the right people. Stay away from those who are anxious, and negative. You should be able to quiz and challenge each other, as well as offer encouraging words.
We would like to wish you the best of luck on your upcoming exams and we hope that these simple tips will somehow help you. We do offer model exam answers and other academic writing services. Please do contact us if you need our assistance or if you have any enquiries.