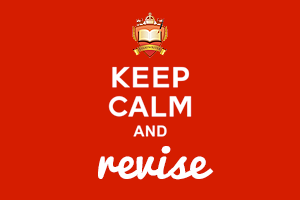 The days that lead up to your summer exams can be stressful and daunting. However, being prepared will make a big difference in terms of comprehension and attitude. Take advantage of the revision week your college or uni has given you by being productive.
Summer Revision Tips
Here are a few revision tips that will help you ace your summer exams.
Be positive! Believing you can pass the exams gives you a head start. Having a positive attitude will inspire you to do more things effectively. While it is natural to feel stressed or nervous, staying positive will help you stay calm and focused and avoid procrastinating.
Create an attainable timetable. Some pupils tend to be pumped up at the beginning and would create demanding schedules. Research shows that shorter study spells work best. Avoid getting overwhelmed and break your revision tasks into four units at a time. Allot 25 minutes for each unit, followed by a five-minute break. After finishing the four units, take a longer break lasting 20 minutes to change your scenery and refresh your mind.
If things don't go as planned in terms of your study time, be flexible. Having difficulty or spending more time on a particular subject or topic is normal. Don't feel discouraged and adjust your schedule. Likewise, there are subjects that you will find easier so you will spend less time on them.
Review and answer past papers. Try asking your teachers or searching online for past papers. Learning about exam techniques and familiarising yourself with past exams will go a long way. Professors tend to give similar test questions year after year.
Discuss with a study buddy or group. Take turns teaching the materials you have studied, as well as quizzing each other. Not only are you helping one another, this strategy will aid memory and recall.
Essay Writer wishes all students the best of luck on the upcoming summer exams. Aside from the tips above, we can help you further through our model exam service. Our expert writers can help create model answers in any subject based on your specifications. Please contact us to learn more about this and our other writing services.