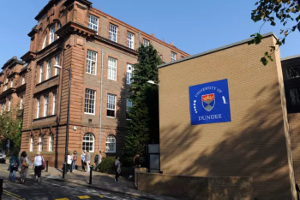 The Times Higher Education league table has recently released the top 200 global institutions under 50 years old. Results reveal that Dundee, the best young university in the UK, ranks 16th in the world. The University of Dundee was established and officially gained independent university status in 1967. It is located in the city and Royal burgh of Dundee, Scotland.
This year's ranking comprises 200 institutions, an increase from 150 in 2016 and 100 in earlier years. The league table follows the same 13 performance indicators used for THE World University Rankings. However, there were adjustments in the methodology to give less importance to reputation. Unis must exhibit high standards of performance in four aspects: teaching, research, international outlook and knowledge transfer.
2017 Global Best Young Universities Results
Switzerland's École Polytechnique Fédérale de Lausanne bagged the top spot for three consecutive years. Hong Kong University of Science and Technology and Nanyang Technological University, Singapore came in second and third, respectively.
The United Kingdom remains to be a force to reckon with as it has the most unis on the list. It currently has 27, followed by Australia with 23 and France with 16. According to ranking editor Phil Baty, the UK has a promising future on the list. This is because it has quality unis that were established in every decade between the 1960s and 2000s. He added that some institutions were off the list after their 51st founding anniversary. Howevever, 10 new institutions have debuted in the list this year.
Top 20 Global Best Young Universities
Here are the top 20 under 50 institutions in the world:
École Polytechnique Fédérale de Lausanne (Switzerland)
Hong Kong University of Science and Technology (Hong Kong)
Nanyang Technological University, Singapore (Singapore)
Pohang University of Science and Technology (South Korea)
Korea Advanced Institute of Science and Technology (KAIST) (South Korea)
Maastricht University (Netherlands)
City University of Hong Kong (Hong Kong)
Ulm University (Germany)
Karlsruhe Institute of Technology (Germany)
Scuola Superiore Sant'Anna (Italy)
University of Luxembourg (Luxembourg)
Pierre and Marie Curie University (France)
University of Antwerp (Belgium)
University of Duisburg-Essen (Germany)
University of Technology Sydney (Australia)
University of Dundee (United Kingdom)
Pompeu Fabra University (Spain)
Autonomous University of Barcelona (Spain)
Paris-Sud University (France)
Hong Kong Polytechnic University (Hong Kong)