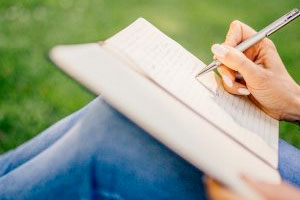 It is such a relief when the Summer Term ends because it means that uni students will get their much-needed rest. This might not be true to some as they would still be busy with exam resits or dissertations.
We at Essay Writer offer professional services that would help ease your burden and ensure you receive high quality writing pieces.
Getting ready for exam resit over the summer
Learning that you have to take resits after receiving your exam results is quite stressful. It is not easy to prepare for exams when everyone is out enjoying the summer sun. However, all you need is a little push to regain your focus. The first thing you should do is set a timetable so you have a structure you can follow. Check your uni's resit exam schedule and plan accordingly.
With our comprehensive exam help package, you will be prepared for your upcoming resits. With the aim to deliver high quality services and proficient customer support, our resit help includes these services:
Review of your answers to help you determine where you went wrong.
Recommend additional material for your revision sheets.
Write a model exam answer that you could use as a guide to how UK exams are typically answered.
Writing your dissertation on your summer break
Writing your dissertation during the summer may sound like a dreary way to spend your vacation. However, since dissertation writing is such a long process, doing so will definitely give you an advantage. There will be less pressure when you do not have to worry about any exams or other school activities.
The summer break will give you ample time to finish your primary research and even start your secondary research. Identify which type of data and approach you will use. You can then start gathering your data after identifying if your approach will be qualitative or quantitative, or both.
If you believe that you will need help in creating an excellent dissertation, we are here to assist you. We do offer the following high quality writing services:
Dissertation
Dissertation Proposal
Dissertation Chapter
Market Research
Data Collection
Primary/Secondary Data Analysis
The subjects include Economics, Law, Education, Psychology, English Literature, Nursing, Criminology, Engineering, Physical Education, Social Work, Sociology, and Finance among others.
Essay Writer aims to deliver only the best dissertation writing services in the UK. We make sure that we always produce pieces that are plagiarism-free in a timely manner.
Browse through our website and take advantage of the free information that would assist you in your writing needs. To avail of our customised writing services for your resit or dissertation, please fill out the order form. We will get back to you as soon as possible.