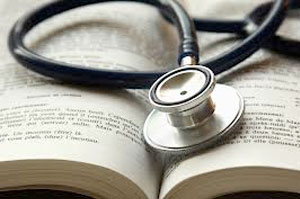 It is still a few months before the October deadline of the UCAS applications for medicine, dentistry and veterinary science courses. While it is a little far away, there is still much time for interested students to prepare to successfully get into medical school.
Here are some specific tips to help you get accepted to medical school.
Overview of Requirements
First off, you need to evaluate whether you can meet the general requirements for medical school. For medical studies at university, you need to have the necessary foundations of being very good in science, the passion to study medicine and have already started to invest commitment into it.
Excellence in Science Subjects
You must be very good in science. And the proof of this is outstanding grades in science subjects, especially biology and chemistry.
Proof of Your Passion
It is not enough to tell admission professors in your personal statement and interview that you are passionate about becoming a doctor and about studying medicine to be able to do so. You need to show proof of this passion. To do this, you need to get some experience.
To acquire experience in performing some tasks in the medical field, you can:
volunteer or participate in a medical work placement
join university summer medical work placement and volunteering programmes
participate in local hospitals and hospices volunteering programmes
While in it, take note of how the volunteering experience changed your perceptions of the industry and what relevant skills and qualities you have developed through it. Include mentioning them in your personal statement and interview. You should even expect that such will be asked in the interview.
Universities hold short medical courses during summers to give students the chance to try how is it to study the course and get a glimpse of how is it being a medical practitioner. This way, they can decide better whether they will push through with their plans and, if they do so, they can improve their chances of successful admission to medical school.
Be a Customer Service Crew
Experience in working as a customer service crew in a fast food or other customer service job in other settings can also be beneficial to students who want to pursue medical studies. Extensive experience in customer service dealing with different kinds of people prepares a student for a future of talking and taking care of patients from different backgrounds in life.
Show That You Can be a Doctor
Think of what does it take to be doctor. Identify the attitudes, values and beliefs that students need to become a doctor and which the doctors need in doing their job. One important aspect to look into is what attributes in doctors do patients and their families and friends look for.
Important virtues which admission professors are looking for include individual strength and resilience. You should show that you have identified these and firmly believe that you fit into the medical practice even in this very early stage. Again, include mentioning them in your personal statement and interview. You should even expect that such will be asked in the interview.
Show Societal Awareness and Analytical Thinking
On top of academic intelligence, universities also look for students who demonstrate a broader interest in health and the current matters in it. In doing this, you need to manifest intelligent thinking and reflection on such topics. Again, you can show this in your personal statement and talk about this in the interview.
Prepare for Taking Required Tests
As a medical school admission applicant, you also must take an exam. One exam most used by medical schools is the UK Clinical Aptitude Test or, for short, UKCAT. This and other compulsory exams are used by universities as a big factor in ranking the many applicants as almost all of them are highly qualified. Hence, you have to make sure that you give sufficient time to prepare for it.
One important aspect of preparing for an exam is to know its particular purpose. This way, you can prepare for it with such purpose in mind and be able to achieve it. The UKCAT specifically aims to look at the attributes needed and valuable to being a health care professional and less on traditional academic achievement. These include the most suitable attitudes, mental abilities and professional behaviour.
Knowing the purpose of the UKCAT or any other exam for that matter, you can gear your preparations to them. You can develop the corresponding mindset to get the best scores that you can. To better prepare, you can also enrol in walk in or online UKCAT preparation courses.