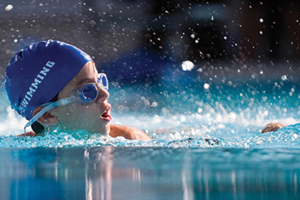 Swimming is not just a fun physical activity but also an important life skill that every person should acquire. This is the reason why it is part of the national curriculum of primary school children in England. However, a recent study concluded that a third of 11-year-olds have underdeveloped swimming and water safety skills. This has left parents anxious that their children would not be able to save themselves during emergencies in the water. On the other hand, Ministers have admitted that school swimming indeed needs to be improved.
Need for Swimming and Safety Skills
According to the Physical Education programmes of study of the National Curriculum England, schools must teach pupils the following:
competently, confidently and skillfully swim at least 25 metres, an average-sized pool.
use a range of strokes efficiently such as front crawl, breaststroke and backstroke.
execute safe self-rescue in various water-based situations.
Nonetheless, the report revealed only 36% of primary schools reach swimming and water safety standards. It further showed that a quarter of schools either do not offer swimming lessons or do not monitor kids' progress.
The chairman of the study, Steve Parry, warns about the reality of hundreds of people drowning each year. A former Olympic swimmer, he emphasised that water safety is the only subject in the national curriculum that saves lives. According to him, it should not be treated as a non-compulsory extra. Schools tend to "prioritise subjects for which they are graded."
The study was commissioned by Swim England on behalf of the Swim Group's Curriculum Swimming and Water Safety Review Group. The group surveyed a total of 3,000 primary school parents, a third of which have a child aged 10-11. A whopping 94% of them believe that it is important for their child to learn how to swim competently when they finish primary school.
Children's Minister Robert Goodwill acknowledges that swimming is a vital life skill. He said primary schools have a duty to teach swimming and water safety, so the government will work closely with the researchers.
Recommendations to Strengthen School Swimming Programmes
The study has further revealed that about three quarters of primary schools have to travel to authority pools for classes. This can be more expensive and time-consuming. For Paul Whiteman, General Secretary of the National Association of Head Teachers, swimming is indeed a life skill. However, schools lack resources for qualified instructors and transport arrangements. The authors recommend the use of demountable and mobile pools for this.
Other recommendations of Swim England with regard to this matter are:
Government to support towards new top-up swimming programme for primary pupils to reach statutory standards for swimming and water safety.
Standardised definition of national curriculum requirements.
Government-funded training for swimming teachers and staff.
Creation of teachers' summer school to improve their skills in carrying out the swimming curriculum.
Schools to publish swimming attainment levels.
Private operators to be given tax breaks to open their pools to schools.
Councils to devise a school swimming and water safety delivery plan for all primary students.
Swim Group to create a swimming report template as part of the curriculum pack.
Education groups such unions and governor associations to work with swimming agencies for awareness of curriculum requirements.
Secondary schools to work with water safety groups to guarantee education continues until key stages 3 and 4.