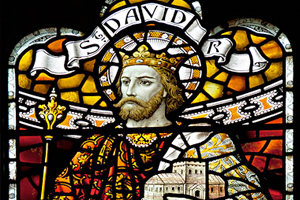 Come 1 March, the estimated 12 million Welsh people around the world will commemorate Saint David's Day. Aside from the 3 million celebrating in their home country Wales, there are some 609,711 pure Welsh or people with Welsh descent in England who commemorate St David's life every year. There are around 2 million more of them residing in the United States, half million in Canada and some more significant number in Australia, Argentina, Scotland and New Zealand.
The governments of the United Kingdom and the United States have recognised the observance of St David's Day celebrations. With this, let us know its significance, who St David was, how the tradition came to be and how it is celebrated.
Read on to know why it is a very significant celebration to add to your stock knowledge or help in your essay writing on topics relating to the celebration, like for example 'Miracle on St. David's Day' by Gillian Clarke. If you need further help or an essay, approach our friendly Essay Writer team.
Saint David
Saint David is the patron saint of Wales. He was born in Wales in the 6th century and bishop of Menevia, now St Davids, Pembrokeshire, Wales, United Kingdom. He was known for being a great teacher and preacher and established monasteries and churches in Wales, Brittany and Dumnonia. The greatness of Saint David started to shine in the Synod of Brefi, a church council held in Wales. There, he excellently defended the Roman Catholic Church's teachings on original sin against Pelagianism. With this, he was elected as archbishop to head the region and preside over the next synod.
Monastic Rule
During Saint David's Monastic Rule, he prescribed that monks had to pull the plough themselves without the help of animals, drink only water, eat only bread with salt and herbs, and spend evening in prayer, reading and writing. He lived without worldly pleasures and did not allow his monks to own personal possessions even to the point of prohibiting the use of possessive pronouns like saying "my book" with those that they read. They did not eat meat and drink beer.
Miracles
Accounts of Saint David's miracles include the ground on which he stood rising up to form a small hill and a white dove setting on his shoulder. This is said to have taken place during the Synod of Brefi when he was addressing a large crowd. The white dove has become his emblem. These accounts say Saint David lived more than 100 years. He died on 1 March in, as generally accepted, the year 589. It is said that when he died, the monastery was filled with angels as Christ received his soul.
It was a Tuesday and his last words to his followers were in a sermon on the Sunday that had just passed which are "Be joyful, and keep your faith and your creed, and do the little things that you have seen me do and heard about. I will walk the path that our fathers have trod before us. From this came the very well known Welsh phrase "Do ye the little things in life."
Sainthood
Saint David was buried in the site of a monastery he founded in the Glyn Rhosyn valley of Pembrokeshire. This shrine was a popular place of pilgrimage throughout the Middle Ages (5th to 15th centuries). In the middle of this period, it was raided by Vikings several times for its precious metal adornments. The Roman Catholic Church canonised Saint David in the 12th century. A few years after this recognition, a cathedral was built in his honour in his Glyn Rhosyn monastery shrine. Edward I came there to pray in the 13th century.
Saint David's Day
The date of Saint David's death, 1 March, was declared in the 18th century as a national holiday of celebration within Wales as Saint David's Day. The Welsh people during the height of their resistance to the Normans united and rallied behind, among other important points, Saint David as their national patron saint. In the early 10th century Welsh prophetic poem Armes Prydein (The Prophesy of Britain), the anonymous author prophesied that the Welsh people will unite and join an alliance of fellow Celts – under the banner of Saint David – to repel the Anglo-Saxons.
At present times, although Saint David's Day is not a national holiday in the United Kingdom, it is regularly celebrated by Welsh people in different parts of the world starting from the late Middle Ages.
Celebration Venues
St David's Day is not a public holiday in the United Kingdom; nevertheless, schools, universities and businesses celebrate the day with a special program. Welsh people and those of Welsh descent in countries around the world like United States and Canada to name two celebrate the day. In the US, it was officially recognised as the national day for people of Welsh origin starting 1 March 2003 with the Empire State Building floodlit in the Welsh national colours of red, green and white.
Cardiff, Wales – the largest Saint David's Day parade; non-military celebration of Welsh heritage and culture; there are concerts and food festivals, most of both are free of charge
There is a growing number of public celebrations in many towns where there are parades in the town centres and concerts in pubs, clubs and other venues:
Colwyn Bay, North Wales – annual parade through the town centre, with other related events
Prestatyn – top of High Street is closed for local schools to participate in singing and fundraising
Swansea – St David's Week festival which includes musical, sporting and cultural events throughout the city
Disneyland Paris – Welsh themed week, fireworks, parades and Disney characters dressed in traditional Welsh attire
Los Angeles – St. David's Day Festival and National Day of Wales which is the largest annual event of its kind in the United States encompassing an eisteddfod (a Welsh festival of literature, music and performance), Celtic marketplace, classes and a concert
Leek, Daffodil and Cawl
During St David's Day or around it, many Welsh people wear a daffodil or the leek. Welsh tradition says that in one battle against the Saxons, Saint David advised the Welsh warriors that each of them should wear a leek in one's hat or armour so that they can recognise one another in battle. Thus, the use of leek as an ingredient in dishes and part of costumes and decorations is practiced.
Some younger girls wear traditional Welsh costumers to school – long woollen skirt, white blouse, woollen shawl and a Welsh hat. Cawl is frequently prepared and eaten. It is traditional Welsh soup or broth of salted bacon or beef with potatoes, swedes, carrots and, of course, leek. The Welsh flag is often seen as part of the celebrations; it features a red dragon on a white and green background.
Knowing the Significance
Now that you know the significance of St David, you can celebrate his day with your family and friends with a deeper understanding. You can write any essay relating to St David's Day better. If you still need help or want to make your output excellent, we can assist you.