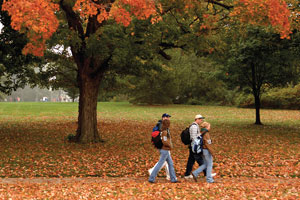 Incoming freshers, get your university studies going to a good start and succeed with some specific advice from top head teachers of high schools. Returning students can also make use of these tips to help them cope with their study load.
Your high school teachers are some of the best sources of advice to send you off to university. Whilst university tutors themselves are very good resource persons for this matter, high school mentors provide a third party perspective that is relevant and helpful. Besides, they know you more and were once university freshers just like you.
Here are words of advice from top head teachers of high schools on how you should start university:
Work well with your tutor.
Show your tutor that you are sincere in trying and doing your best and that you have high regard for their abilities.
Develop self-confidence.
Believe that you have what it takes to cope with the continually rising challenges and that you can do them. Aim to improve yourself and do the actual work for improvement.
Participate enthusiastically.
Be enthusiastic and active in all areas of your university life. Study in advance and speak out during discussions and lectures. Also, join organisations and participate in their activities.
Explore university and find yourself.
Research first about different student organisations before selecting which ones to commit to. Discover yourself, what you really like and what motivates you.
Balance and organise. Follow a Regular study schedule and still have time for student group activities and socialising. Get a balance between sleep and recreation.
Fight hardships with being busy.
When you are slowed down or discouraged by the ever increasing difficulty of academic work, financial problems and emotional stress, battle them by focusing on your studies and having a social life.
Ready, Set, Start!
Start university by developing a working relationship with your tutors, being confident with yourself and being enthusiastically involved. Try various new things to have a clearer picture of what you want to do and achieve, as well as the things that motivate you. Organise and balance your different tasks and when problems slow you down, get going by focusing on what you need to do.
Freshers, ready, set, start! Not so new students, it is never too late to have a new start and improve your academic standing. Ready, set, catch up