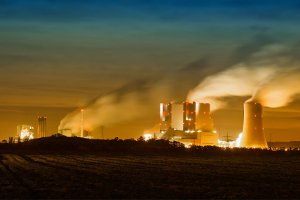 With coal plants being a top cause of global warming, the UK and Canada have recently launched a world alliance composed of 20 countries to eliminate the use of coal. France, Mexico and Finland, among other countries, vow to phase out coal for power manufacturing before 2030. The leaders of the Powering Past Coal Alliance hope to convince a total of 50 countries to sign up for this cause in time for the UN climate conference in Poland in 2018.
However, this feat proves to be a difficult one as rich, significant coal-consuming countries like the USA, Germany and China have not joined yet. In addition, coal fuel can be challenging to reduce since it currently powers 40% of the world's electricity.
Powering Past Coal Alliance
The Powering Past Coal Alliance initiative aims for countries, regions and provinces to sign up to (1) phase-out coal and (2) pledge to not accept new coal-fired electricity investments in their national jurisdictions or abroad.
The UK vows to end the generation of electricity produced by unabated (burning without capturing carbon emissions) coal in 2025. The country has quickly made its first move when it had its first full day without coal power in 135 years last April. According to UK minister for climate change Claire Perry, growth has not been sacrificed. She told BBC: "Since 1990, Britain has cut its emissions by 42% and our economy has grown by 67%, that's the best performance in the G7 so this is not something that's a win-lose, it's a win-win situation."
Many countries that have joined the alliance have little to no coal consumption or production and only represent around 2.5% of the entire global consumption. Environmental groups are happy to welcome the initiative and the changes that have been made. Greenpeace change advisor Jens Mattais Clausen said: "This is another positive signal of the global momentum away from coal, benefitting the health of the climate, the public and the economy." He added: "But it also puts on notice the governments who lag behind on ending coal or those who promote it that the world's dirtiest fossil fuel has no future."
Coal Industry Response
For those in the coal industry, the alliance should not focus on ending coal usage. Rather, they believe that the efforts should be developing technology that lessen harmful emissions. Chief executive of the World Coal Association Benjamin Sporton said: "With the world set to use fossil fuels, including coal, for the foreseeable future, Canada and the UK should direct efforts to advancing carbon capture and storage technology because that's much more likely to achieve global climate objectives than unrealistic calls to eliminate coal in major emerging economies."
How about you? What is your stand on this issue? Do you agree that coal usage should be completely eliminated? If so, what are the possible environment-friendly solutions to safely supply the world's electricity? These are just some questions that would help you write a high quality academic paper. Should you need assistance for a writing project regarding this current issue or other topics, we would gladly assist you. Please feel free to browse through our services and contact us if you have any enquiries.