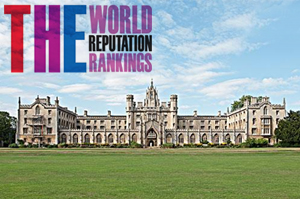 In the way things are going in the Times Higher Education world reputation rankings 2013, traditionally prestigious UK universities does not have the luxury of sitting on their laurels. This is good news to students as they can realistically expect that if there will be a sure winner in the competition, it will be them who are the recipients of the education.
The UK and US have dominated the rankings since 2011, its first year. However, other countries are starting to gain some ground. The biggest gainer this year is Australia which added two new entries to the top 100 universities of the world, University of New South Wales and Monash University, with each of the original four entries from the country going up from their previous ranks. University of Melbourne, its highest seed, has moved up four notches to be No. 39 this year.
Japan, which has University of Tokyo as world No. 9, has a total of 5 institutions in the list. Germany and the Netherlands also have five universities each in the top 100. France has four universities while Canada, Hong Kong and Sweden each has three. In total, the UK and US has 18 other countries in the competition, of which Asian countries Japan, Republic of Korea, Singapore, China and Taiwan have shown improvements.
The UK's bets had been reduced from a total of 12 in 2011 to nine currently. They are Cambridge at No. 3, Oxford at No. 4, No. 14 Imperial College London, No. 20 University College London, the London School of Economics, Edinburgh, Manchester, King's College London and Bristol.
Thomson Reuters has been commissioned to conduct this worldwide survey on not less than 16,000 academics who are leaders in their field and selected by their peers. Each respondent were asked to give at most 15 institutions which they consider as the best in their field. The fields of expertise include physical sciences, engineering and technology, social sciences, clinical subjects, life sciences and the arts and humanities. Of this composition, 39% of the respondents come from the Americas, 26% from Europe, 25% from Asia Pacific and 12% from the Middle East, North America and Central Asia.
The nomination procedure of the survey can mean that the reputation of a university is subjective. However, such reputation is important because of the competition of the institutions in getting the top students, academic talents, industrial investments and benefactors in the global market. For the UK government, research is the strength of its universities and so they are putting their efforts in fortifying the financial appropriations for it with the goal of providing better student experience through more research opportunities.