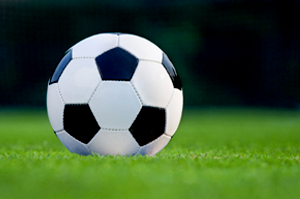 Someone at Cambridge just sent the David Beckham-fandom on a triple somersault. Paris plus Beckham gave birth to a seemingly unthinkable Becksistentialism – a formula inciting nothing but puzzling wonderment.
To address this growing curiosity, French philosophy lecturer and Becksistentialism creator, Dr Andy Martin, will be leading a talk for the oncoming Festival of Ideas. But before going all ears for Dr Martin's talk, a bit of background information could be found useful.
Football and philosophy's link
Dr Martin took people back to the life of The Outsider author, Albert Camus. This philosopher didn't automatically wind up becoming one of the world's greatest thinkers; rather, like Beckham, Camus ventured into football.
Yet, unlike Beckham, Camus had been unfortunate. Infected of tuberculosis, the philosopher had to quit. Dwelling in this perpetual loss, Albert Camus bounced back to become the reluctant proponent of Existentialism.
Is Beckham the new Camus?
Knowing that a Cambridge man is behind this whole new "branch of thought," it is obvious that the answer is a flat, resounding 'no.' According to Dr Martin,
It [existentialism] gives you a guide to life and a way to understand how you have screwed up. Everything always goes wrong – and if you think about the England football team over the past few decades you can hardly disagree.
The lecturer goes to on to recount how certain parts of Beckham's career and life happened to be a direct "embodiment" of several "philosophical propositions." These consisted of "crisis, conflict and identity" while Beckham's historical symbols could start with his notorious 1998 World Cup send off.
Wearing Beckham's cleats, Dr Martin described Beckham's journey as an ultimate collision between optimism and complexity-induced strafes.
Interestingly, the lecturer had that much faith to the Golden boy: "It is impossible for a reasonably intelligent guy like Beckham not to have had some sort of revelatory encounter while he was there." And with this faith, Dr Martin found no trouble imagining this champ's thoughts and finding a system amongst them, that which has been called Becksistentialism.
An offspring
The full take on Becksistentialism is expected to add colour to the much anticipated Festival of Ideas. With a list of 200 events, this coming Wednesday is guaranteed to be interesting.
Those who can't wait for next week can always visit Dr Martin's blog entitled, "Becks in Paris." Chronicling Beckham's would-be discourses ala-Becksistentialism mode, blog entries already amounted to 21, covering the months of March, April, May and June.
Is Becksistentialism counted as another contribution by former footballer David Beckham? Or, does he have to content himself with those trophies and brand-power?