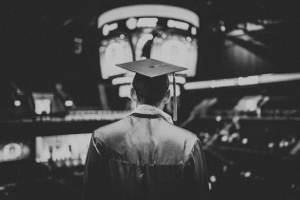 Are you among the students obtaining their diplomas this Winter graduation? Are you now ready to join the work force? Fresh graduates do experience a lot of challenges before they land their first job. Realistically speaking, newbies do not get higher pays like tenured ones but did you know that there are factors that would determine your chances of having higher salaries in the long run?
A recent study conducted by the Institute of Fiscal Studies (IFS), commissioned by the BBC, revealed different elements that would allow an employee to earn more than others. These include the university they graduated from and course they studied. Gender is also a determining factor. The results of this study would be beneficial for thousands of incoming university students in the UK who are making critical decisions for 2018 entry.
Higher Earnings After Graduation: University, Course and Gender
Which university are you graduating from? As it turns out, where you obtain your degree does affect not just your chances of getting hired after graduation but your future salary as well. The study has revealed that graduates of the 24 Russell Group universities earn around 40% higher than those who finished higher education from other institutions.
Topping the list are graduates from the London School of Economics, with University of Oxford and Imperial College London closely trailing in. The average annual salaries of the aforementioned institutions were over £40,000 just five years after they graduated.
Another discovery made by the study is how earnings differed between courses studied. Five years after graduation, medicine and dentistry students usually earn the most, with an average salary of £46,700. On the other side of the coin, graduates of creative arts and agriculture earn the least, with average earnings of £20,100 and £20,000, respectively. It is noteworthy that the lower-earning degrees after five years came from specialised school in generally lower-earning degrees like art and drama schools.
Gender equality advocates would be disappointed to know how gender divide, regardless of degree, university or standing, still remain common in the workplace. It has revealed that males do, in fact, earn more than females. Immediately after graduation, men usually earn 8% higher than women, and this number further rises by 14% after five years.
What can you say about the findings of this study? If you have a writing assignment about the aforementioned topic or other subjects, please do not hesitate to contact us and we will gladly assist you. You may fill out the order form so we can get started immediately.