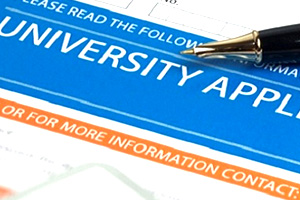 The University and College Union (UCU) is calling for a change in the university application process. This came after the agency commissioned a study, which revealed that only 16% of applicants' grades had correct predictions. Researcher Dr. Gill Wyness from the University College London Institute of Education said that 75% were over-predicted and 9% were under-predicted.
Results of research on university application
The study that lasted three years analysed 1.3 million pupils, showing that five out of six A-levels are apparently wrong. In the current system, students generally apply to unis based on their predicted grades through UCAS. This leads to the feeling of insecurity to both students and schools when results vary from the predicted scores. A lot of applicants would then need to secure spots through Clearing.
Another disappointing fact revealed by the research is that the underestimation of grades of students from disadvantaged backgrounds. Consequently, they apply to lower-tariff colleges for which they are actually overqualified.
UCU also thinks that the change would eliminate the rampant use of unconditional offers, which seems wrong for them. Sally Hunt, the union's generally secretary describes predicted grades as "guestimates." She added that they were an insufficient basis in creating important life-changing decisions for young people. Moreover, Hunt believes that the report has revealed an unfavorable indication of a "broken system."
UCAS executives believes university application process is fine
On the other side of the fence, UCAS administrators believe that the current application process should not be changed. They believe that the system works extremely well as almost 75% of students get a spot at their first choice. They raise the importance of efficient post-qualifications (PQA) and Clearing system for those who want to apply to another institution. About 65,000 students took advantage of this PQA service this year.
For UCAS chief executive Mary Curnock Cook, it is not true that only 16% of predicted grades are correct. The right interpretation is that only about 16% have no net deviation from their predicted grades. When it comes to small and decreasing number of students with underestimated potential, UCAS offers support on results day. This is to ensure they may change their uni choice if they prefer.
As a student, do you think the application process should be changed? If you need to write an essay about this topic, please let us know so we can assist you. We have thousands of experts that can help you write high quality academic pieces.