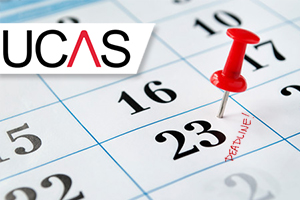 Today, 23rd October is the final deadline for hopeful individuals who wish to attend uni this academic year 2017-2018 through the UCAS Clearing function. This will also be the last day for universities to accept applicants and make decisions.
As a company that cares about those who want to pursue higher education in the UK, we at Essay Writer post timely information to assist in securing college and uni spots. If you still find yourself without a place, you should have already submitted your Clearing choices and awaiting offers. You could also see yourself still considering which offers to accept. Time is of the essence! You only have a few hours to decide.
University Place Through UCAS Clearing
According to UCAS, 505,680 students were placed full-time at UK colleges and universities through the admissions service so far, which is a 1% decrease on the same point in 2016. Some people feel down when they do not get into the first-choice university and take their chosen course. They often feel discouraged and think that the UCAS Clearing would be too difficult or won't be helpful at all. Contrary to this belief, thousands of students are able to secure a uni or college place through this service.
In fact, exactly 59,950 people have been accepted through Clearing for this academic year. This Clearing total includes 46,310 students placed after applying through the main UCAS system, and 13,640 who directly sent applications through Clearing after the 30th June deadline. The last day of applications acceptance is going to be busy as unis try to fill all their vacant spots. Don't feel like the last day won't and can't make a difference in your life. To prove this point, we are happy to let you know that almost 65,000 applicants successfully found a place through Clearing by the end of the 2016 application cycle. Now is the time to finally submit your applications because as we constantly say, every minute counts!
UCAS Free Online Courses for Students, Parents, and Teachers
In other news, UCAS has launched a series of advanced online courses for students in secondary school, as well as parents, teachers and those who offer advice. The courses will be helpful in making the right career decisions as students have a lot of choices after high school. Teaching staff and advisers could explain appropriately these options that include college, university, apprenticeships, work, and others.
UCAS is giving a pair of free online courses, one for teachers and advisers, and then followed by a supplementary course for their students. The first is entitled Smart Advice: Broadening Your Students' Horizons, which provides teachers and advisers practical strategies and advice. They will be able to support their students' research and decision-making to prepare them in the transition from full-time secondary students. Also included is information into the changing career landscape. This particular course includes articles and videos, as well as live discussions of specialists that answer online.queries
The supplementary course for students is entitled Smart Choices: Broadening Your Horizons, which is intended to help students understand the different choices they have after secondary school. It will also help them how to research these options, and how to make the right choices.