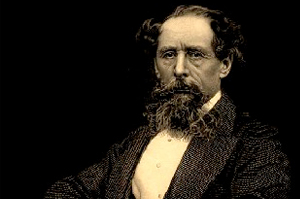 The whole world celebrates the bicentennial birthday of England's most prolific writer, Charles Dickens, today, the 7th of February. Many organisations in the UK and abroad have launched activities to celebrate this special event. One of the most well-known is the British Council's project which covers a wide range of exciting events in over 50 countries!
Charles Dickens has created some of literature's most memorable characters – with both protagonists and antagonists staying with you long after you have finished reading his book. Who can forget Oliver Twist, David Copperfield, Pip and Estella in Great Expectations, and of course, Ebenezer Scrooge in A Christmas Carol?
The literary works of Charles Dickens has truly stood the test of time – several have been adapted into countless films on the big screen and TV, adapted into plays, and translated to almost all languages. According to The Telegraph, the top bestselling novel in any genre is Dickens's A Tale of Two Cities with over 200 million copies sold!
Here at Essay Writer, we have assisted thousands of students with their essays on Charles Dickens and his works. If you need this kind of assistance, simply fill out the order form with your exact instructions!