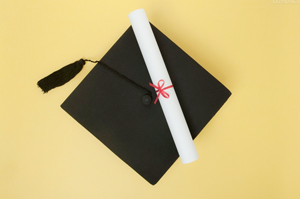 University fairs are once again being rolled out, with the first starting on 27 February in London and others following in England, Wales and Northern Ireland until the end of June. This means thousands of Year 12 students and their parents will face the complicated decision on which university to attend and what courses to apply for. Primary considerations for such a decision include entry requirements, fees, accommodation, safety, cost of living, transportation and employability.
Despite the steep increase in tuition fees, statistics show that earning a degree will still be a huge boost in getting a better position with a higher pay, or what is known as the "graduate premium". A study conducted by the Organisation for Economic Cooperation and Development (OECD) reports that on average, degree holders earn 65 per cent more on average compared to their peers who have only accomplished secondary education. This is supported by data from other surveys such as that from Higher Education Careers Services Unit (HECSU). But to make sure this happens, students will need to choose the right course appropriate for their skills and experience, complete its requirements successfully and make the most of the opportunities you encounter along the way.
Thinking about getting a vocational degree? In this tight economy that might be the most attractive option to take considering that no matter how financially hard times may be the demand for teachers, lawyers and medical professionals will always be there. However, the demand in the job market may not always favour the very specialised vocational degrees. In 2006-07, twice as many psychology graduates as civil engineering degree earners did not have work but by 2010-11 the trend reversed, with more psychology graduates being employed compared to civil engineering graduates.
In predictions made by industry bodies, the economy in the UK is headed for growth in science and technology. A study conducted by the Centre for Economics and Business Research (CEBR) reveals that a quarter of all new jobs by 2016/17 will come from this sector. It forecasts a demand for next year's university entrants when they graduate in 2017/18 from STEM (science, technology, engineering and mathematics) subjects.
Whatever degree students apply for, there is one unanimous advice from both employers and career advisers: extra-curricular activities are as important as academic work because they help develop qualities and skills that help make the student a well-rounded individual.
Have you thought about which course or university you will apply for? Let us know what you think by leaving a comment below.