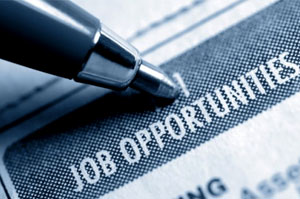 You should not let the job choose you. You choose your job. That is what there is to it. Determine what you would like for a job, specially your first job as a new graduate and know the ways on how get that job that you want. Here are some guidelines to help you.
Choose Your First Graduate Job
For Career Development

You want to build a career. Your first graduate job is your first step. It is important. Yes, money is very important and there is tight competition to get every job available. You feel you need to apply to all jobs you can qualify and then accept whatever first offer that comes. But most of the time, this process turns in undesirable results. That is because it should not be that way.

You should choose your first job. You do not want to learn this lesson only after your first or more jobs when it might be a little late. That is when you already suffered the ordeal of everyday trying to do things that you abhor and have put yourself on an agonising dilemma of whether to put such one or more jobs in your resume.

Because the Job Market is Flawed

The current situation of the job market is that it is where many applicants and employers mix and do not match. Most of the former apply to all the jobs they can and try to show that they are the best candidate and the many of the latter pick the best candidate based on somewhat misinformed criteria.

According to The Corporate Executive Board Company or CEB, a prestigious membership-based advisory firm servicing member clients including 89% of the Fortune 500, most graduates fear that they will go jobless, even just for a period of time, for career and money reasons that they apply to any jobs to which they can qualify and accept any first offer especially because they are worried about how hard it is to land a job.

At the same time, CEB also finds that many employers are focusing more on getting the graduates with the best academic performance record and not giving sufficient weight to other important criteria. They report that 75% of employers eliminate from their selection process applicants whose degree is lower than 2:1.

Further, the advisory firm found out that 24% of those in graduate jobs say that their work is not interesting to them and lack progression opportunities. To add, 1 in 4 working in graduate jobs does not intend to remain in such same job for more than one year.
So there, you should choose your first graduate job. And how will you go about it? You should find the right one for you.
How to Find and Choose the Right Job for You
So how do you choose the graduate job to start your career? What is the best graduate job for you as a fresh graduate? The answer is those ones which involve things which interest you, requires skills which you are good at, in a career you can see yourself in for the next five years and, better, beyond and provide you with what you need and want from a job and life in a greater scope. In other words, your first job should be the right one for you.
The Things You Like Doing and Those You Hate

This is going to be your first graduate job yet; however, you may already have a few working experiences. Look back at them and the activities you have done inside the lecture room, in the campus and outside. Take note of the tasks you liked doing and those which you hate. An inventory of the activities you have experienced that you like and those you don't will greatly help you in sieving through the varied tens or hundreds of job advertisements you will come across. They are concrete visual reminders of what you need to avoid and what you would like for the first job of your graduate career.

What You are Good at

If you love doing something, it does not always follow that you are also good at it, or maybe good enough to do it as a job. For example, you cannot simply apply and get that job that requires one to speak to large audiences just because you would love to do and because you have experienced giving a short talk to shall we say your division level of the university organisation, loved it and succeeded in it.

The question is that do you have enough skill or even just enough potential in it. The point is in the disparity of the level of skill or experienced required. This time, make an inventory of the skills you are good at and your strengths taking note of their extent and maybe their potential.

Do You See Yourself Doing the Job Year In, Year Out?

Even if you enter a job that interests you, there are still some parts of it that you will not like. Further, there will be some series of days when almost all that you will see and feel in your job are its aspects that you do not like. Now that you are still choosing which jobs to apply to, you should evaluate each of them with the question of how long do you see yourself staying on such jobs. If you can see yourself, for many times in a year, overcoming the possible off-days of a job and loving it again up until you reach five years or more in it, then it can be the job for you.

A Happy Job and a Happy Life

Now that you have considered whether you can survive the possible low points in the job or jobs you would like to apply to, think of whether such jobs can provide you with the things you are looking for in life. Ask yourself what will give you happiness in life, what will make you happy. Which jobs can enable you to have what you want in life? Which jobs will not or even hinder you from doing the things you want to do in life? What are your priorities and what would you not compromise? A very high salary? Prestige? Adventure? Work-life balance?
How to Get the Job You Want
After looking for and choosing the right jobs for you – the ones which you really like, have enough of what is required in them, see yourself staying in for the next five years and beyond and can provide you with what you need and want in life – your next task is to get one of those jobs. Here are some tips on how to do so.
Practice answering tests and answering interviews. You should prepare for taking actual ones. Your university's careers services can help you with these. You can also answer online practice tests and ask friends to do a mock personal and online interviews.
Be ready to demonstrate that you can balance many different tasks in a job and in life and how you will do so.
Show that you are unique and that you have initiative. Having started a small business or having work experience while you were a student or before your first graduate job are examples.
Again, as mentioned earlier, you should have sufficient skills, knowledge and experience for the job. As the case may be, you may need to review or augment what you already have. But if you need to apply right away, you can emphasise in your application and interview the skills that you already have.
Show that you can work as part of a team. Some employers observe how applicants interact among one another in the waiting area to get a glimpse of your attitude towards other people.
In the job application process, emphasise and show your talent, enthusiasm and hard work. It can compensate for the little that you lack in skills, knowledge and experience. They can help you get the job.
Research and understand well the company, especially their values. You can interview in advance someone who works with them or their customer service. A more effective way is to research the internet and read social media about them.
And speaking of social media, aside from researching to know more about employers, it is emerging as an important tool and strategy to help you get the graduate job you want.
Tips in Using Social Media to Get a Graduate Job
Social media is being used by more and more graduates as part of their job hunting tools and strategies. How to go about it, compete with the rest and stand out to be able to get employment offers? Here are tips.
Have your own blog and showcase it to employers. You're starting and regularly updating it shows that you have the required, preferred and desirable skills and traits of initiative, written communication, sufficient and wide knowledge, interest to the industry, reliability, carrying out plans and accomplishing goals. So write about topics involved in the industry you want to enter, include in your curriculum vitae a link to the home page of your blog or a relevant post in it, and mention that you have one in the interview. Also, share your blog on your social media accounts you use in following companies and recruitment agencies.
And speaking of social media of employers, use them to keep in touch and updated. As mentioned, follow social media accounts of companies and recruitment agencies. Read posts and ask questions to be knowledgeable of the company and its industry and to be updated with hirings.
Be careful but still be yourself. Employers may do some background checking, so you should be careful with what you post on your personal accounts even though you have professional ones. Yes, you can still have fun or make fun but see to it that it is clean, wholesome and will not fall in the category of "NSFW" or not safe for work. Use social media to show your unique positive attitude, maturity and professionalism.
Do not disregard traditional platforms. Social media is on the rise but the basics are still the basics and, still, many hiring officers use them as the main or even ultimate medium. Do not let your use of social media backfire on you. Do not make this strength into a weakness. Do not be too preoccupied with it that you forget to develop traditional networks and prepare for the traditional aspects of hiring like receiving calls and personal interviews.