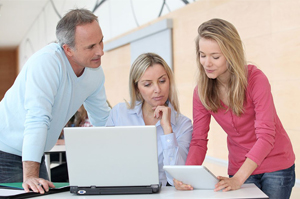 The question of which qualification – a university degree or a degree level apprenticeship – would give an applicant an advantage in the job market is one that is continually asked. The people who can answer it best are the ones who actually choose from among the applicants who they will hire — employers. 500 companies were surveyed and the result is that higher or degree level apprentices are more employable than university degree holders.
In the survey which was administered by ICM Research in February this year, the degree level apprenticeship beat the university degree by almost half a notch with the score of 7.98 to 7.58. That corresponds to a four per cent difference. Further, the average of the ratings of the three apprenticeship qualifications are higher than the average of the ratings of the other three credentials which include the university degree, Level 3 vocational qualification and A-Levels by 15%. The count being 7.36 against 6.38.
Supply and Demand – As employers show more preference for degree level apprenticeship over university degree qualification and apprenticeships in general over other qualifications this year, apprenticeship programmes have also been experiencing popularity among students. The number of entrants to higher apprenticeship programmes increased by 68% from the 2010/2011 academic year to the next. In the 2011/2012 academic year there were 3,700 students who started their degree level apprenticeship.
Value – Employees with training, skills and knowledge from apprenticeships give employers value for the money they invest in employing these people, says National Apprenticeship Service executive director David Way. He further says that with the trust given by employers to the apprenticeship qualification of employees, young people can take apprenticeship programmes as an alternative route, that is work-based, towards professions which were exclusive to university graduates before.
Option – The government has an initiative in higher apprenticeship where £25m is being allocated. It saw a second installment when 4,230 placements where funded last year. Addressing manpower needs and helping disadvantaged groups like women are two of the main purposes of the government for the programme, Business Secretary Vince Cable said. Also, the government has a vision of making apprenticeships, together with university, a standard next phase for youngsters who finish school said Skills Minister Matthew Hancock. He adds that higher apprenticeships are an excellent route towards earning a degree level qualification and entering high-profile careers
Participants in degree level apprenticeships have the advantage of getting paid while pursuing degree level studies at the same time. Employers involved in the programmes include British Airways, Siemens, Price Waterhouse Cooper, Unilever and the UK Space Agency. PwC which is a professional service firm said that 100 school leavers joined their apprenticeship programme in 2012. The number included 31 degree level apprentices who were based in London. The firm wants to get 70 more apprentices this year. Degree level apprenticeship subjects will reach a count of 41 this year. They include engineering environmental technologies, interactive media, legal services and space engineering.