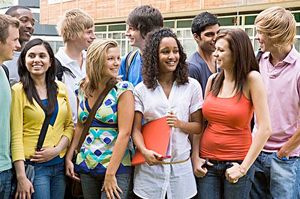 As the first week of university starts for many first-year university entrants, it is only fitting to let them know what to expect when they live away from the comforts of home for the first time and are suddenly thrust into the company of thousands of people about their age in an environment where they have the liberty of making choices for the most part.
A survey commissioned by insurance provider Endsleigh together with the National Union of Students revealed the common experiences of freshers. The poll asked over two thousand students in April and May this year.
When there is no mum or household help to assist, only half revealed that they cooked for themselves and washed up their clothes for the first time as they lived at university. Fifty-one per cent said they were able to do a weekly shop.
As for healthy eating habits, a mere 5 per cent of respondents said they ate fresh fruit or vegetables more than 26 times per week (the government recommends at least 35 portions per week).
For recreation, a third of students revealed they learnt a new sport at university. From these respondents, 69% did so to get healthy and fit, whilst 46% was motivated by trying out a new activity as they haven't got the chance to do it before.
Amongst the most popular extra-curricular activities that got students involved are doing volunteer work in the local community and student politics. Contrary to the prevailing of image of university students as laid-back individuals, one in ten said they took part in student activism, with almost a fifth saying they had participated in a student electoral proceeding at university.
With the cost of higher education significantly more than in previous years, financial capability was a key concern. Over half of those interviewed said they worked whilst studying, and 29% revealed they took on a job when they never had one before.
These trends show that the university student of today has to carefully balance academic tasks with financial stability and social endeavours to learn not just from lecture halls and laboratories, but also develop practical skills and a way of engaging with the community they are in.