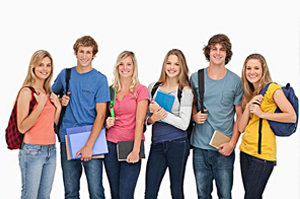 Tomorrow, 15 January is the deadline for UCAS (Universities and Colleges Admissions Service) university applications for all courses except for Oxbridge courses, dentistry, medicine, veterinary science and veterinary medicine courses, and some art and design courses which accept applications until 24 March.
For as long as applications are received within the deadline, students will receive equal consideration regardless of the actual time it is sent because all applications are now done online. Aside from having skills and experience that are a good match for the course requirements, there are some other things that can make your application stand out above the rest:
Use a respectable email address. Remember that you will be communicating with an admissions committee that has respected academics specialising on your field of study. Having an address that shows less than your serious side is unlikely to create a favourable impression.
Make good on your personal statement. Start conceptualising it early so you can highlight your best credentials and have it proofread by an expert on the subject. Since you are only given 4000 characters or 47 lines of text, every character and line is crucial. Leaving a blank line between paragraphs as is normally done with essays may use up 80 characters allotted for that line. To avoid this, type the draft you have prepared straight into the text box on the UCAS application page.
If you haven't got your UCAS application sorted yet, you still have until 30 June as the final deadline but if you are applying for highly competitive universities and courses through UCAS, bear in mind that beyond the 15 January deadline universities are under no obligation to consider giving you an offer.
However, some institutions do accept applications right up until the course starts. For example, the University of Buckingham will continue to accept applications until 17 January. At Anglia Ruskin University, students of such courses as law and biomedical science will have until the end of January to submit their applications.