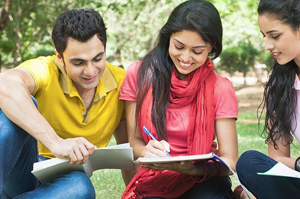 Commission payments given by universities to foreign student recruiters amounted to an estimated £120 million every year based on a study conducted by Uni-Pay and Centurus. Amidst the high recruitment fees universities are giving to agents, the system being used by universities in recruiting overseas students are inefficient and largely wasteful.
Uni-Pay managing director Simon Read believes that universities would prefer spending the amount on improving the academic experience of international and local students. Uni-Pay is a firm engaged in the business of collecting and processing fee payments. Centerus is a management company handling admissions and agents. Their researchers have obtained data regarding the admissions processes of universities with the provisions of the Freedom of Information Act.
International students are an important source of income for universities but the recruitment systems being used by universities are too expensive and are not cost-effective, findings of the study suggest. Universities are allowed by the law to charge students from outside the European Union fees which are higher than those for British students. There are many non-EU undergraduates and postgraduates who are paying fees which are up to double than those that home students have to. Total income derived by universities from non-EU students have increased more than 100 per cent over the decade that passed. The amount constitutes 10 per cent of the total income of universities.
There are also concerns about how some international students are being recruited. Incidents of agents boasting that they could give places at universities and colleges even for students who have A-level results which are much too worse compared to what is expected from British pupils.
The average commission fee given by universities to agents is an estimated £1,000 per foreign student. The amount is highly influenced by the desire of institutions to increase international admissions. The amount paid by most universities to agents is estimated to be 10 per cent of the amount of the total annual tuition fee paid by each student recruited. 302,680 non-EU students enrolled in the UK in 2011/2012. They paid a total of £3.2 billion higher education fees with the average being £10,738.
International students who were recruited through agents amount to an estimated 38 per cent of the total foreign students who entered the UK, researchers say. This means that the total commission paid by universities to agents could reach up to £120m. The amount does not include international bank transaction fees paid by the universities which is about £34m every year.
Some universities put on their websites the commission fee an agent can get from them. For example, the amount of £1,450 is indicated in the website of Nottingham University as agent's fee for foundation, undergraduate and masters students. In the website, a commission of 10 per cent of the amount of the total fees charged to PhD students. Agents can earn more on the latter not only because of the high percentage but also because these programmes come with the highest charges.
Do you agree that the commissions paid to agents are excessively high? And that such expense should be rechanneled to improving the academic experience of students instead?