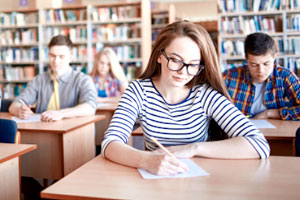 Applying to university is not an easy feat but the process is just part of the wonderful experience. Plus, there are a lot of opportunities given to applicants to get into their college or uni of choice. If you have sent applications for 2017 entry on the January deadline but have not received any offers, don't fret. Institutions still have until May to send offers. In the meantime, you have a chance to make changes in your applications through UCAS Extra. It is an option that opens from 25th February to 4th July. If you are eligible to use this option, the button will be visible in your Choices section in Track.
Using UCAS Extra
Extra is for prospective students with no offers or who declined the offers they received. Even those who used all five choices in their applications and want to make changes can use it. Applying for courses with vacancies won't require additional fees. All you have to do is cancel any of your outstanding choices and make replacements. However, if you originally have only one choice, you have to pay an application fee of £11 to add more.
Once you see that you are qualified to apply, click the Add Extra Choice button. Type in the necessary info of the new course and uni.
Tips for UCAS Extra
UCAS gives you plenty of time to think whether you will use the Extra option. You can wait to receive an offer and accept it, or replace it with another choice. Like other life-changing decisions, think it through because you cannot reinstate your old choice once you have replaced it. Talk to your parents, guardians and advisors so they can offer valuable suggestions.
Always do your research before selecting a new course and/or uni. You are allowed to enter only one Extra choice at a time. There may not be any limit in using this function but make sure you pick your best choice. On the other hand, if you are already comfortable with your previous applications, you don't really have to do anything. Incoming undergraduate students are not forced to make changes at all.
The best advice we can give is to use this option wisely so you won't have any regrets. For other helpful information, events, tips, and news around the UK, feel free to browse through our blog section. If you need assistance with your academic writing projects, you may check out all our services.