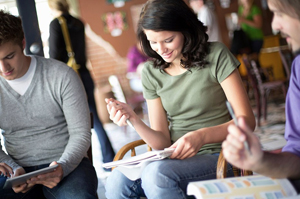 Obtaining the right skill to boost the graduate's employment prospects seemed not to be apt at university. Employers continue to lament over the emerging graduates' gap in skill; yet, they fail to perform their part of the deal.
Available job internships can't provide a proper fix. Experts characterised them as being "too short and not substantial enough." Quality internships, on the other hand, are subject to oversubscription, thereby, stirring oft-putting competition.
Other side of the coin
Educational institutions are the favourite scapegoat here. These institutions, with their skyrocketing tuition fees, can't seem to guarantee the same soaring attribute for students' employment prospects. Manpower Group's Mara Swan helpfully added:
There's always been a gap between what colleges produce and what employers want," she said. "But now it's widening.
Tracing back the presumed origins of this gap, two identified variables surfaced: the modern workplace's characteristic and the employer's expectations. Ms. Swan emphasised the "complex and globalized" contexts to which today's workplaces seemed eager to adapt.
Employers, on the other hand, do little to realise their expectations – leaving the latter in a delicate, bloated condition.
Promises; disappointments
The common design of course programmes is justifiably far from employer's request. Alec R. Levenson of the University of Southern California thinks so, too:
A four-year liberal arts education doesn't prepare kids for work and it never has.
The university's current mission-profile isn't up for the skills-for-employment job. There may be promises (especially prior to admissions entry); in reality, students don't receive it. This observation is supported by Accenture's "The Accenture 2013 College Graduate Employment Survey."
Ultimately, both employers' and students' expectations aren't fulfilled.
Impact on employability
Empty promises do not just incite disappointments. They are a lot more costly, particularly, in terms of wasted potential: the human resources. HR Policy Association's Jaime S. Fall didn't shy away from giving a concrete example:
Young employees "are very good at finding information, but not as good at putting that information into context.
This shows the deplorable state of today's labour skills market. Young talents obviously, pose the potential: they are able to 'find information'. Yet, to be welcomed, they also need to exhibit that 'complete package.' In Mr Fall's example, this package is rendered complete through an aptitude called, application (i.e., 'information into context').
Employer's role
Ironically, while employers are quick to execute universities and prospects, they fail to identify their part in the system (save as recipients of various talents). Quoting again from the Accenture Employment Survey, "it is hard to deny the conclusion that many employers have overblown expectations for the skills of new hires."
If they continue to hang on these bloated expectations, no end shall come for their critical crusade against educational institutions.
Their point of view
While answers between university and employers persist to be elusive, the indubitable fact remains: graduates are being swindled. They are robbed of opportunities to develop employable skills; their potential is not taken forward, stretched and tested for endurance.
Educational institutions are lauded for creating life-skill development avenues. Perhaps, it's about time to expand this specialty and add to that portfolio the creation of work-skill hubs.
How about you? How do you face today's employment challenge?