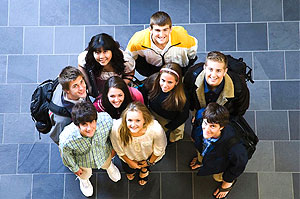 "Please come, we have got some of the world's best universities," Home Office Minister Damian Green tells international students. Mr Green says the invite is part of a 'global charm offensive' aimed at convincing foreign students that the UK does not oppose immigration.
Business and university chiefs worry that these visa rule changes, accompanied by the perception of the UK as not particularly welcoming to international students will reduce the number of foreign students enrolling in UK educational institutions, that is why Mr Green is under pressure to relax visa restrictions.
Mr Green believes it is important to change the current perception that UK universities restrict the entrance of non-EU students following recent student visa rule changes. It is this 'stringent' perception, instead of the reality of Britain's actual policies, that are discouraging elite foreign students from pursuing education in the UK.
Director general of the Institute for Directors Simon Walker, in an article published on the BBC said that remarks made regarding the immigration issue tend to be picked up by foreign media rather easily because of the Internet, and this produces an impact on how studying in the UK is perceived. However, MPs on the Commons business select committee were told it is still too early to say for certain whether the government's new immigration policy had done significant damage to UK universities.
Essay Writer makes it easier for international students to earn a place at their chosen university by providing personal statement help through sample personal statements that students can use as an inspiration for writing their own to a high standard. Placing an order is easy as customer support staff are available to assist via live chat, telephone and email.