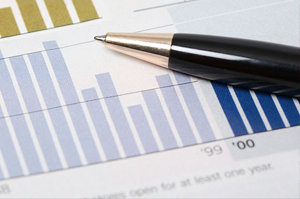 The declining college numbers is proving to be a global phenomenon. Despite ranking top in the world's higher education, the US student population is following a downside dip. The percentage of high school graduates opting to enter college decreased.
According to the latest government data, "65.9 per cent of 2013 high school graduates were enrolled in colleges or universities." If prospective college students aren't enrolling, what are they doing? What sector have they chosen (or has inevitably welcomed them)?
Those seniors are busily doing their time at the hands of the employment sector.
Working now
More high school graduates chose to join the labour force. This is the positive result of the improving US economy. The graduating seniors were more than eager to take full advantage of the economic recovery. With more jobs in the labour market, students feel that they are ready to plant the experiential seed.
Indeed, why wait before finishing their college degrees? Obviously, these non-attending college entrants are willing to forgo the diploma in lieu of an opportunity – a case that assures the exploitation of a short-term investment (highs school education) over long-term investments (higher and further education).
This trend appeals to the history of the earliest boom in US college admission. In the midst of recession, where job supply was hardly available, the supposedly young workers chose to spend their time pursuing their bachelor's degree. In Ben Casselman's words, the "young people hid from the weak job market by staying in school."
Unfortunately, this heavy betting in short-term opportunities is not without its risks.
College students' edge
Young workers, depending in their work experiences, are likely to come to the employment sector having a remarkably less set of skills. This alone guarantees low or within minimum pay.
On the other hand, a college educated youth who has considerable immersion (and has actively sought skills development) can ask for better compensation rates. The difference is also supported by the following figures:
Unemployment rate (2013):
| | |
| --- | --- |
| College graduates: | 8.3 per cent |
| High school graduates: | 18.9 per cent |
Salary (2013):
"…college graduates earn 50 percent more than those with a high school diploma."
Skills and salary are just two of the obvious variables that will set the trend between early employment entrants and college graduates
Experts warn
While this no-college trend supports the labour demands of a recovering economy, experts fear that it isn't necessarily best for US' young workers. Economist Heidi Shierholz emphasised the trend's drawback and expressed it as follows:
Falling college enrollment indicates that upward mobility may become more difficult for working class and disadvantaged high school graduates. The Economic Policy Institute Blog
The decline in college entrants is not only directing experts to consider the plight of the non-entrants. Pressure groups continue to swarm and beat against the rising costs of higher education. In fact, before the right culprit (US's economic recovery) was found, everyone was certain to put the blame into the colleges' skyrocketing tuition fees.
Job prospects for women
The downing slope in college entrants and rise in young workers were visible among women. In fact, the gap that existed between women and men (with the female student population dominating) began to narrow.
Year 2009
| | |
| --- | --- |
| Female college students | 73.8 per cent |
| Male college students | 166 per cent |
Year 2013
| | |
| --- | --- |
| Female college students | 68.4 per cent |
| Male college students | 63.5 per cent |
Female high school graduates, at present, are faced with better job prospects via "female-dominated industries," like the health care sector.
Some casualties
Worse hit institutions consisted of 'part-time and community colleges.' Interestingly, the trend did not even graze the purlieu of "four-year colleges" or universities (considering their share of rising tuition fees).
Furthermore, the trend is clearly "concentrated" to one particular decision-group: those seniors who are eyeing either college education or employment. The decline managed to leave a dent in the US' education history, as the figure (66 per cent) turns out to be the "lowest share of new graduates" to enter college.
In your opinion or based in your observations, will this trend of less college entrants continue?
Is secondary education sufficient to supply the labour sector with the talents it needs?
Are the incentives of attending college null or obsolete?