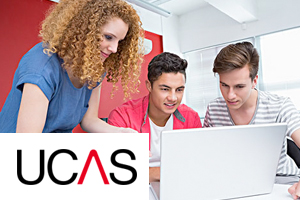 If you have used all five choices and you are not holding any offers you can add another choice through UCAS Extra which starts on 25 February 2016. This is for applicants who were unsuccessful with all their five preferred degree programmes or received offers but did not accept because they decided against it.
Whatever caused you to not holding an offer right now, you can still get a course through Extra and even after it. You do not even need to worry about being required a new personal statement – Essay Writer can write it for you.
Before we proceed to the details, here is an overview of the Extra process:
Be eligible – with meeting the mentioned three conditions to be eligible for Extra, you will also know when Extra is available to you as the option to add on Extra choice will appear in the 'Your choices' section of Track
Find a course you want to apply for – use the UCAS search tool to find courses that hve places available in Extra
Apply for the new course – add the course details in Track; if you are applying for a different subject and, according to UCAS, you may want to send a new personal statement to the university or college to strengthen your application
The university of college will consider your application – after 21 days you can choose to either continue to wait for a decision from the university or college or replace it with a different Extra choice
(a) If you receive an offer, reply to it using Track. If you accept the offer, it is yours – subject to you meeting any conditions.
(b) If you receive an offer but do not want to accept it, you can decline it using Track and start your Extra search again.
(c) If you are not offered a place, you can start the Extra process again – and keep going until you get a place or until it closes on 4 July.
Here are the details:
Are you eligible? When can you use it?
An applicant can avail of Extra at any time from its opening date to its closing. You will know when you become eligible because the option to add an Extra choice will appear in your Track page's 'Your choices' section. This depends on when you have received decisions for all the choices you had in your UCAS application form.
UCAS extra runs from 25 February to 4 July 2016. Adding choices is done one at a time during this time period. You can proceed with a new choice after you have:
been unsuccessful with the last one you added, or
declined an offer, or
not heard back from the university 21 days after you added the course
With No. 3, you have cancelled your application to the course. Universities have until midnight on 16 July to make a decision. So if 21 days passed since you added the course and you want to wait for the university's decision, you can call them to ask for an estimate of when they will likely make a decision.
Accepting an offer from a university needs to be done within the date specified in Track. Failing to do so is considered declining the offer. Nevertheless, adding or replacing a course through Extra is good only until 2 July.
Where can I find available courses?
You can look for degree programmes which still have places in Extra at search.ucas.com. Select the option 'Show courses in Extra' from the filter so that it will show only courses with vacancies. To add a course you have chosen, go to Track, proceed to the 'Your choices' page and click 'Add an Extra choice.'
There are many courses available in Extra. In 2015, some 7,620 applicants successfully gained places at university or college through the thousands of courses available in the service. Even the most competitive courses and universities might be available if there are still vacancies.
Do you need a new personal statement?
If you decide to apply for a completely different course, you need to ask the university whether they would like a different personal statement from you. If they do, they will ask you to send it straight to them. You can have your new personal statement written by Essay Writer.
Received an offer from a university?
If you are told by a university or college that they want you to add them as your new choice in Extra, they should make the course open in Extra so that you can accept their offer. If it is not available through Extra in the search tool, tell the university or college of such problem.
Can an offer be my insurance choice?
An offer you receive in Extra cannot be your insurance choice. You can add only one choice in Extra at a time; thus, you can only accept one offer at a time and either receive it as your firm choice or decline it.
What if I don't get a course in Extra?
Using Extra and not being able to secure a place through it does not make you ineligible for UCAS Clearing. Everybody who does not secure a place in Extra can be eligible for Clearing starting when they have their exam results.
You can get the best course for you!
Do not worry about not yet getting a course as of the time being. There is the Extra starting 25 February until 4 July 2016. There is even the Clearing after it. Right now, monitor your UCAS Track for your eligibility for Extra, make the best decisions at every step including preparing a new and high quality personal statement made with Essay Writer and you can get a course that you like and fits you.