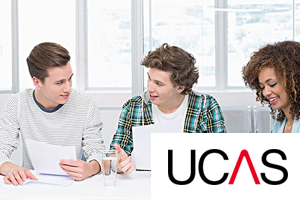 The UCAS application deadline for most courses will be this Friday, 15 January 2016. Every year, hundreds of thousands of students from the UK and around the world apply and many of them have many questions about the process. Here are the most important things to know.
How to apply?
Go to the UCAS website and click the Register button. After registration, you will receive through email your log in details. Keep these handy and have a back up file. After registration, you may now start completing your application by clicking the Sign in button at the UCAS website.
What does completing my application include?
Fill in the rest of your personal details, additional information (only for applicants from the UK), information about how your education and incidental costs will be financed (only for applicants from the UK and EU), course choices, education and employment. After these, paste a copy of your personal statement. Shown below are the aspects of its preparation. Nevertheless, you can have it written by Essay Writer.
Does completing the application need to be done all at once?
You do not need to complete your application in one sitting. Before finally sending your application on or before the deadline, you can sign back in many times to add or change anything you had inputted. Save and review each time. Pay £12 if you have chosen only one course or £23 for more than one choice; so have your credit card ready with enough funds.
I can't log in! Why?
See to it that you are logging in to the one you are currently in. If you are still filling in your application, you go to Apply. If you have submitted it and received a confirmation, you are now on the Track phase and should log in there. If you think the problem is your login details and not the phase, you can go to the 'forgotten login' link.
What are tariff points? How will they weigh in my application?
Your qualifications can still be accepted as an appropriate entry route by your chosen university or college even if they do not attract Tariff points.
What happens after I send my application?
After you have submitted your application, you will receive a welcome letter from UCAS within three to 22 days.
Prepare Now!
You now know the answers to the questions that worry most applicants. Gather the necessary information, prepare your payment for UCAS and submit your application by the deadline.