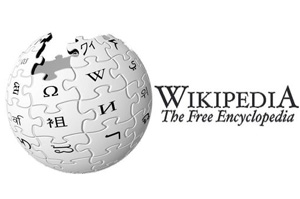 The growth in oncoming uni-applicants seemed far from being stoppable. Despite the spike in tuition fees and the uncertainty in the labour market, applicants continue to arrive by thousands. Yet, as they compete for places, so do universities.
Part of this competition entailed the projection of an almost-unblemished image. While considered to be an old-trick of the trade, this is not fully tolerated. The government, for one, encouraged all higher education institutions to produce a neutral account of their university profile as this can facilitate well guided decisions.
Guilty PR officers
Recent editing scenes in the Wikipedia, The Free Encyclopaedia, proved that not everyone took the government's heed. Certain breaches that implied self-promotion have been made by PR officers of the University of Wales, University of the Arts London, and London Metropolitan University.
Mention of the University of Wales' abolition and BBC investigation had been deleted by the institution's press office. Last year's Wiki-page editing had been a lot more creative. The University of the Arts London did not necessarily remove any passage; instead, they produced a "more positive spin."
Yet, the most recent of these revisions have been made courtesy of London Metropolitan University's press office. The subject of editing had been the supposed alcohol ban.
Clean image vs. impartial information
Universities' justification behind the Wikipedia revisions ranges: from the existing information being "misleading," to "out of date." Unfortunately, what ruled to be obvious is the self-promoting motive that aroused from the editing.
This motive goes in conflict against Wikipedia's distinguished identity:
Wikipedia is not a soapbox, a battleground, or a vehicle for propaganda, advertising and showcasing. This applies to articles, categories, templates, talk page discussions, and user pages.
While the conflict and subsequent debate over safeguarding the institution's image and providing an unbiased profile isn't over, the stakeholder in jeopardy remains to be the applicants.
Professors, too
Apparently, PR officers are not the only Wiki-editors acting on behalf of the universities. Professors or academics are also known to participate in the prepping up of uni's Wikipedia pages. Take for instance the University of Oxford's physics lecturer, Jonathan Jones.
Unlike the PR officers' work, his revisions have been kept within boundaries. His full awareness of the "conflicts of interest" that surface in the editing activity has made him extra cautious in all manners of revision. His comment on PR officers' role in universities' Wikipedia pages are as follows:
Unfortunately they are also among the least careful and least thoughtful editors around…their usual approach is simply to attempt to delete anything negative, rather than working to find a better sourced, more balanced alternative.
In addition to Professor Jones' remark, observers may add that the backlash regarding these revisions may have been an unimagined risk. Wikipedia isn't even considered to be a "significant source of information" as it is not a suitable alternative over university websites (according to University of Portsmouth's Peter Reader).
Ultimately, David Matthew's exposé (in Times Higher Education) of university PR officers' Wikipedia tweaks had served a sombre reminder: the responsibility to provide accurate and balanced information to stakeholders, such as students, supersedes any other motive.

What other sites have you observed to have contained blemish-free information regarding universities?