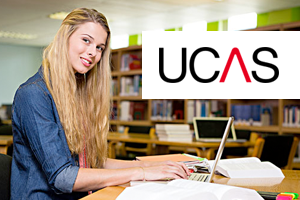 Academic year 2015-2016 has commenced in most universities in the United Kingdom but there are individuals who still find themselves without a university place. The Universities and Colleges Admissions Service (UCAS) Clearing offers an ideal solution for such predicament as it helps students who have UCAS applications find a place in various universities. The UCAS Clearing is a process that is perfect for those who have not received any offers, got declined by their chosen universities, or failed the conditions of their offers.
The good news is that 19 Russell Group universities have joined UCAS Clearing for this academic year, still giving incoming students a better chance at getting into a prestigious uni.
Here are 3 simple tips that will get you started:
Immediately search for all available courses online and make a shortlist of the ones you are most interested in. Look into the entry requirements and course contents to ensure that you will be pleased with your selection. Being informed will give you an advantage and make you an attractive candidate compared to someone who is completely clueless about a particular course or uni. It will also lessen your chances of making a bad spur-of-the moment choice.
Personally call up a uni instead of asking your parents to speak on your behalf. It will leave an impression that you are an assertive and deserving candidate for a spot in their uni. Although Clearing can be extremely stressful, try to stay calm so you will sound more confident. Having the right frame of mind will also allow you to sell yourself better.
Make sure your Clearing and personal ID numbers are within your reach. List down your A Level and GCSE grades, as well as their corresponding UCAS points value. Also have a copy of your personal statement and other notes that would help sell yourself. It is easy to forget about these important pieces of information in the heat of the moment.
Only add a Clearing choice if a university offers you a place and you want to accept it. Conversely, do not add a Clearing choice before a uni asks you to apply as you might be rejected.
The Clearing vacancy search closes on 30th September, which means that this is the last chance for incoming students to search for Clearing vacancies. Clearing officially closes by this date and universities will make their final decision on 21st October.