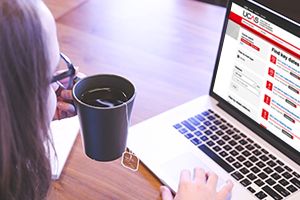 Are you an incoming student who still has not found a university place for academic year 2017? As we value the importance of deadlines, we would like to remind of these UCAS-related dates for the month of July. This post is also for International Baccalaureate students awaiting their results.
UCAS and IB Dates
4th July
Today is the last day to apply using Extra for 2017 entry. You may use this service if you have no offers or declined the offers given to you. You can choose to wait to receive an offer and accept it, or replace it with another choice now. This is the last day for you to make changes to your applications, which UCAS will send to the institutions.
5th July

For May 2017 takers, the International Baccalaureate results will be posted at around 2 pm on this day. To find your results, go to the IB candidates website and type in the details your IB coordinator gave you.

A full list of Clearing vacancies will be posted on the search tool. However, Clearing officially starts on 18th August. You may use Clearing if you are an A-level student who:

has not received any offers
chose to decline the offer/s received
received offers but failed to respond on time
received offers but did not meet uni conditions

Using Clearing can be discouraging considering the spots that institutions have already filled in. However, a lot of students are able to get into respectable unis through this service every year. The good news is that you don't have to stick to your original applications. You may apply for any course and subject posted by the institutions.

13th July

This is the deadline date for universities and colleges to give out decisions deadline for 30th June applications. If you do not receive any decisions, your next option will be using the Clearing service.

20th July

This is the deadline date to send replies if you have received uni or college decisions on 13th July. Otherwise, these offers will automatically be declined. This includes applicants with postal addresses outside of the EU.
If you find yourself without a uni or college place for 2017 entry, we suggest reviewing your application documents. Your Admission Essay and Personal Statement may require an overhaul and we can definitely help! In over a decade of providing academic writing services, we know what admissions tutors are looking for. Please don't waste precious time and contact us straight away so we can get started.