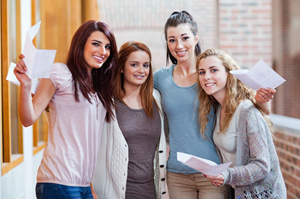 A combination of factors have made it possible for students who fell short on their A-levels to still gain a place at prestigious UK universities.
The steep rise of this year's tuition fees to a maximum of £9,000 means that fewer students will be able to afford higher education. This is widely believed to have caused a drop of 8 per cent of university applications across the country, which has resulted to many universities needing to fill a gap in their student numbers.
Institutions have also taken advantage of the new rule which allows for unlimited recruitment of top performing students with grades of AAB or over to expand the number of places they have offered for university admission.
The latest A-level results last month also registered a decline in students awarded an A or A*, which has resulted to universities being more lenient with candidates achieving borderline grades.
University College London, a member of the prestigious Russell Group and ranked in the top ten of the world's leading universities, has accepted applicants who have not met a grade from the three As they required. A UCL university spokesman said: "In previous years we would have rejected most, if not all, such students. This year, the AAB rules has allowed institutions like UCL the flexibility to increase its numbers." The university accepted 250 more undergraduate applicants this year.
Cardiff University is also another Russell Group member that has accepted candidates with below the required A-level grades. The university offered 300 more undergraduate places compared to last. They also had 300 fewer students deferring applications due to the majority of students given places last year taking them up immediately to avoid the first year of steep tuition fees.
Other Russell Group universities accepting applicants who would have faced rejection in previous years include Southampton University and King's College, London.